'Rowdy': NASCAR Documentary Takes Honest Look at Kyle Busch's Career (Review)
Kyle Busch is one of the best drivers in NASCAR history as he has over 220 wins across all NASCAR series. And while that should make him one of the most beloved drivers in the sport, that is not the case because Busch's antics have turned some drivers and fans off, making him one of the more controversial drivers of all time. One of Busch's nicknames is "Rowdy" which is the title of his new documentary. Rowdy is currently streaming on Amazon Freevee and it's a documentary all NASCAR fans need to see to have a better understanding of how Busch operates and why he doesn't apologize for who he is.
The film starts which Busch competing in an Xfinity Series race in Daytona in February 2015. That is the race where Busch got into a scary crash and broke his leg. It's the focus of Rowdy as Busch starts a journey to where he battles to get back on track and win his first Cup Series Championship.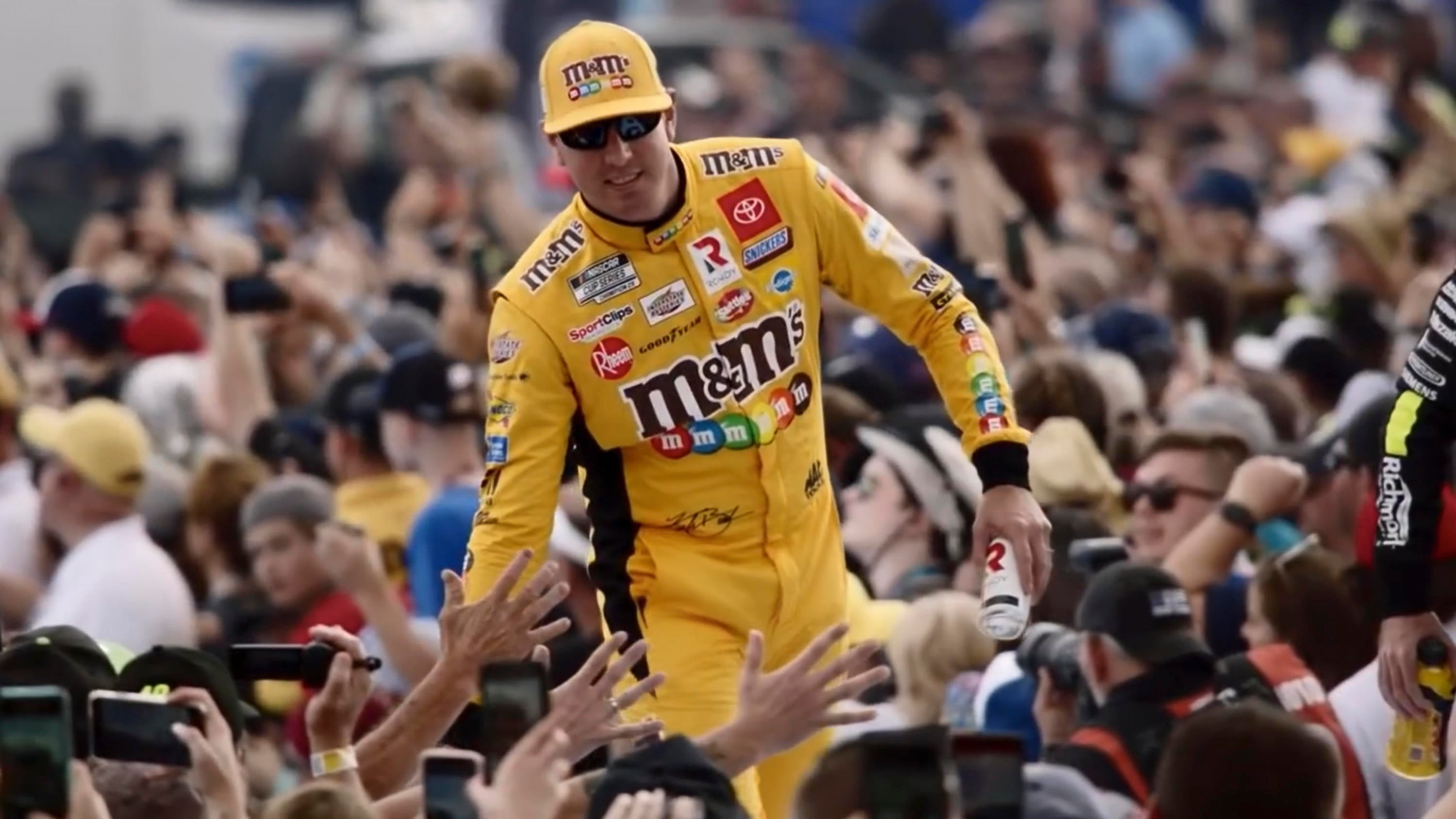 And while that is a big part of the film, it's not the reason why fans need to see it. Busch has been known to not hold back when it comes to his emotions, and when he wins, everything is great in the world. But when he loses, he will not hold back his emotions, which has led to him having issues with some NASCAR legends. One of the most interesting things about Rowdy is Busch and Dale Earnhardt Jr. talking about their rivalry. Busch believes that Earnhardt didn't earn the title of NASCAR's most popular driver since he doesn't win consistently. Earnhardt didn't like how Busch races and how the media doesn't call him out for his actions such as flipping the bird to NASCAR or intentionally talking out a driver competing for an Xfinity Series title.
Busch is interviewed throughout the series along with Earnhardt, NASCAR reporters Jamie Little and Marty Smith and Busch's brother and father, Kurt and Tom. All the interviews were candid and nobody held anything back. I thought Smith was great at explaining what Busch did right and wrong in his career and why he's an all-time great. It was also interesting to hear Tom talk about his son because you get a better understanding of why Busch races and acts the ways he does.
As mentioned earlier, Rowdy mainly focuses on his 2015 season where won the Cup Series championship despite missing the first three months of the season. Before the year, the knock on Busch was him not being able to win a championship. When he was talking about the season, he looked humbled because of the odds stacked against him. And even when he won the title in 2015, critics still went after him because he didn't race a full season. That wasn't a problem for Busch because he won the Cup Series Championship again in 2019 to solidify his legacy.
Rowdy is a fully-detailed documentary that shows Busch in a different light while also pointing out his flaws. There are some fans who love Busch and some fans who will always hate him. But after watching Rowdy and listening to what he has to say about his career and life, everyone should respect and appreciate what Busch has done in NASCAR for the last two decades.
0
comments