Super Bowl 2023: Fans Pick Who Will Win Championship Game
Super Bowl LVII kicks off on Sunday, and fans could be in for a classic match. The Kansas City Chiefs and the Philadelphia Eagles finished the season with 14-3 records and averaged over 28 points per game during the regular season. Fans will also see two of the best quarterbacks in the NFL in Patrick Mahomes of the Chiefs and Jalen Hurts of the Eagles. Mahomes won his second MVP award on Thursday night, while Hurts finished second in the voting.
"I think all of those individual awards come, you don't do those things by yourself. Any of them," Hurts said about being an MVP finalist, per the team's official website. "That goes down the line of history. I'm obviously blessed to be up for that award and I'm blessed to be here and I'm definitely soaking this all in. I put in a lot of hard work to be where I am and be where we are." Mahomes won the MVP award, but can he lead the team to a Super Bowl win? BetOnline.ag surveyed fans across to the country to see who they think wins the big game.
Alabama - Connecticut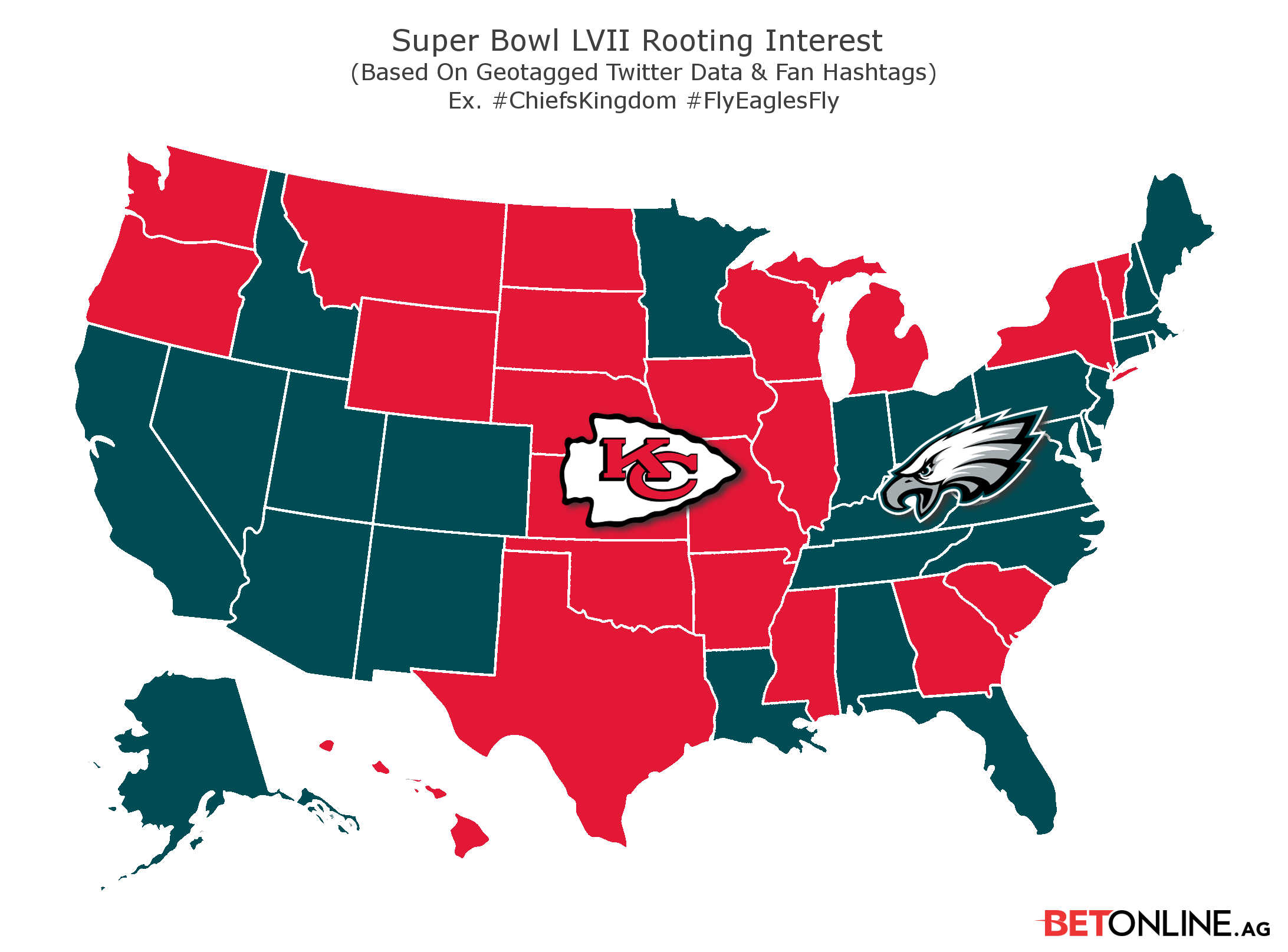 Alabama – Eagles
Alaska – Eagles
Arizona – Eagles
Arkansas – Chiefs
California – Eagles
Colorado – Eagles
Connecticut – Eagles
prev
next
Delaware - Indiana
Delaware: Eagles
Florida: Eagles
Georgia: Chiefs
Hawaii: Chiefs
Idaho: Eagles
Illinois: Chiefs
Indiana: Eagles
prev
next
Iowa - Massachusetts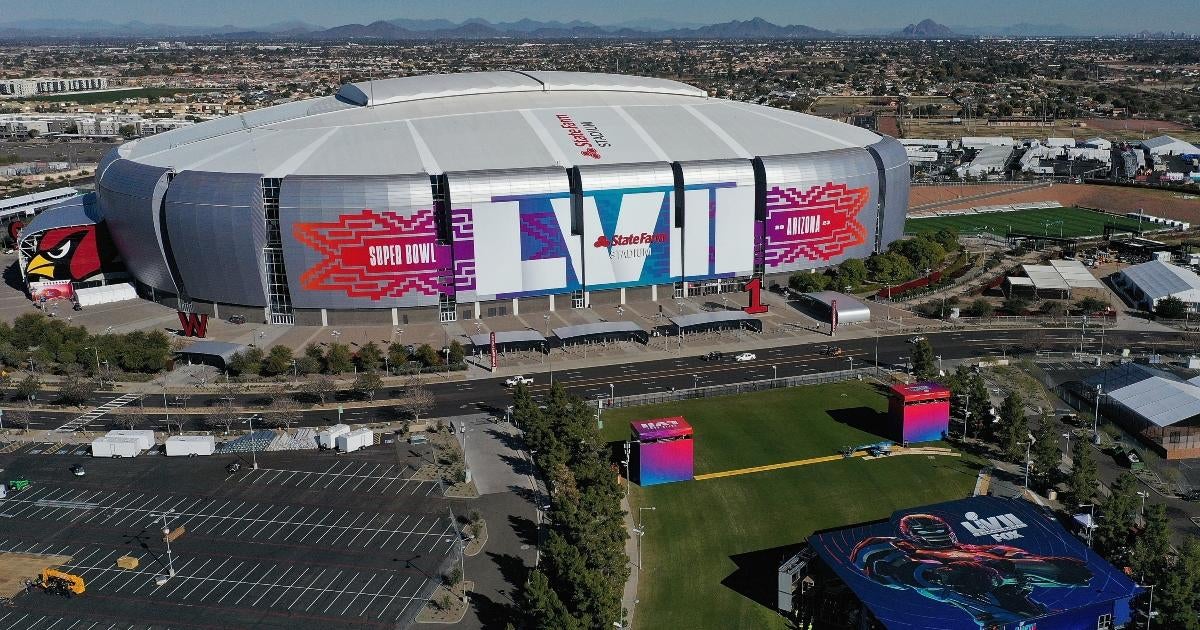 Iowa: Chiefs
Kansas: Chiefs
Kentucky: Eagles
Louisiana: Eagles
Maine: Eagles
Maryland: Eagles
Massachusetts: Eagles
prev
next
Michigan - Nevada
Michigan: Chiefs
Minnesota: Eagles
Mississippi: Chiefs
Missouri: Chiefs
Montana: Chiefs
Nebraska: Chiefs
Nevada: Eagles
prev
next
New Hampshire - Ohio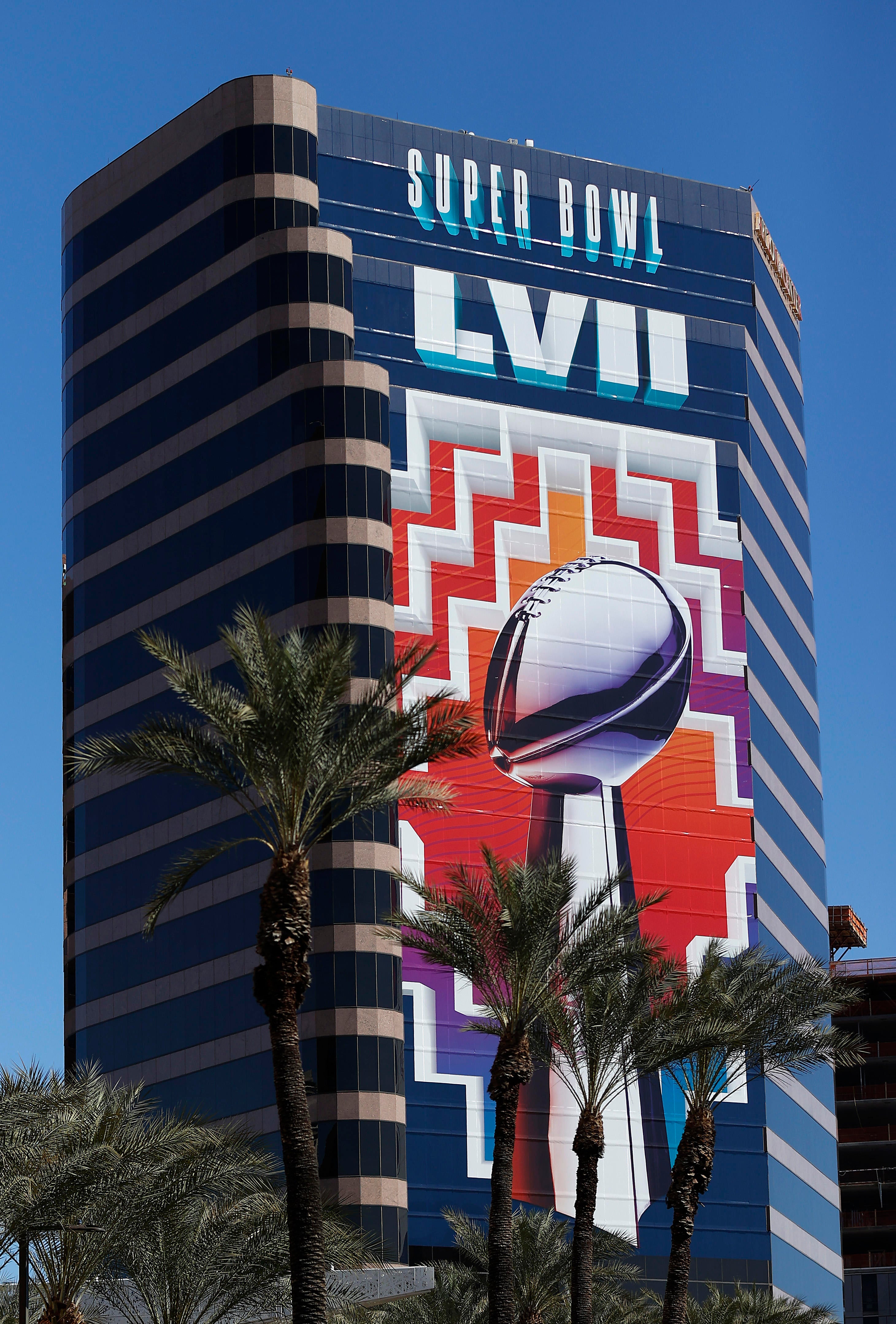 New Hampshire: Eagles
New Jersey: Eagles
New Mexico: Eagles
New York: Chiefs
North Carolina: Eagles
North Dakota: Chiefs
Ohio: Eagles
prev
next
Oklahoma - Tennessee
Oklahoma: Chiefs
Oregon: Chiefs
Pennsylvania: Eagles
Rhode Island: Eagles
South Carolina: Chiefs
South Dakota: Cheifs
Tennessee: Eagles
prev
next
Texas - Wyoming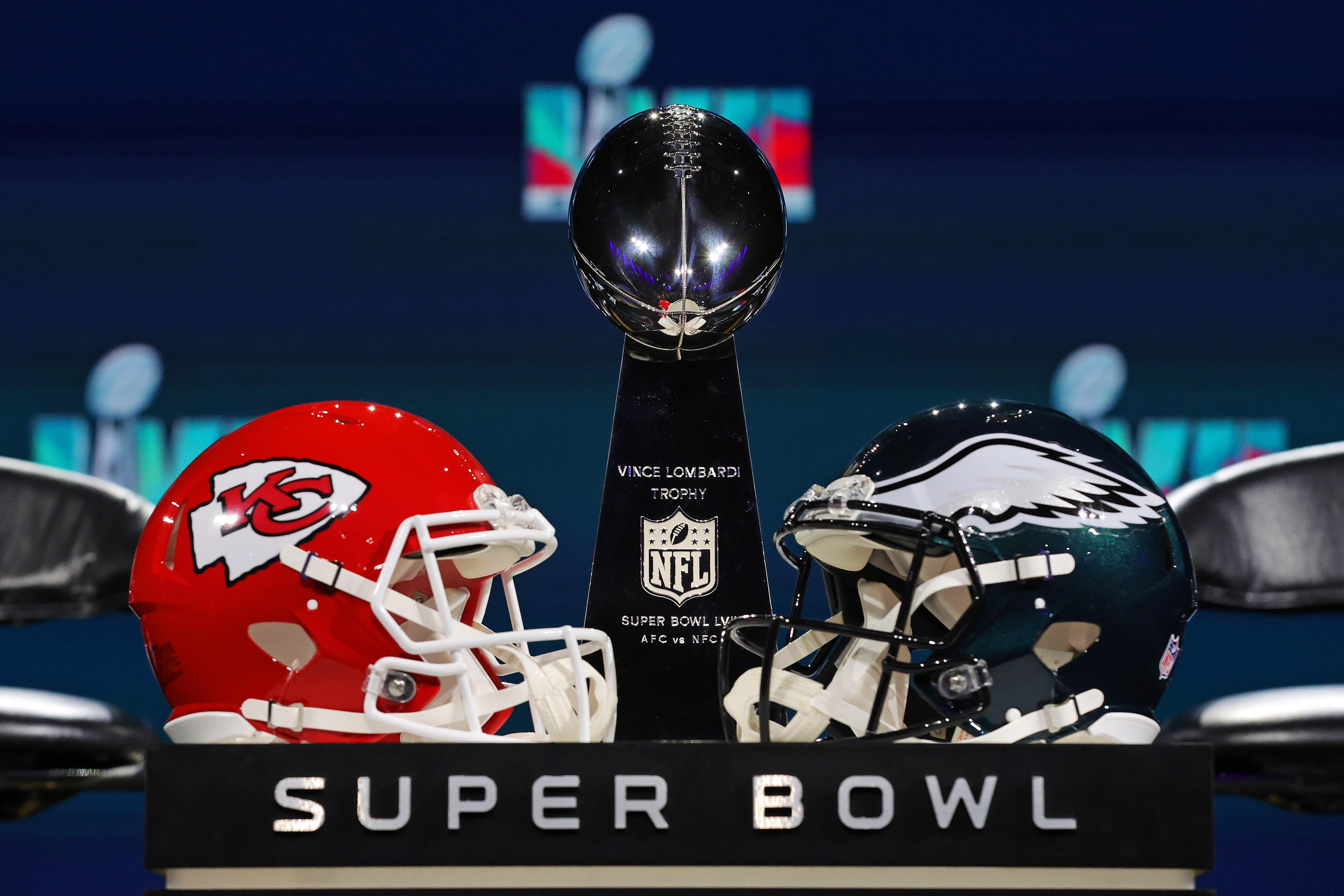 Texas: Chiefs
Utah: Eagles
Vermont: Chiefs
Virginia: Eagles
Washington: Chiefs
West Virginia: Eagles
Wisconsin: Chiefs
Wyoming: Chiefs
prev
0
comments