Saliva's Wayne Swinny Has Died, Band Confirms
Saliva guitarist Wayne Swinny has died, the hard rock band confirmed on Wednesday. Swinny died hours after suffering a spontaneous brain hemorrhage. He was the last founding member of Saliva still with the band.
"It is with great sadness that we report the passing of our brother Wayne Swinny," the group shared on Facebook Wednesday afternoon. "Wayne passed away this afternoon from a Spontaneous brain hemorrhage while we were out on tour. Details for the funeral arrangements will be announced shortly. Wayne will be missed by all those who knew him. We love you, Wayne."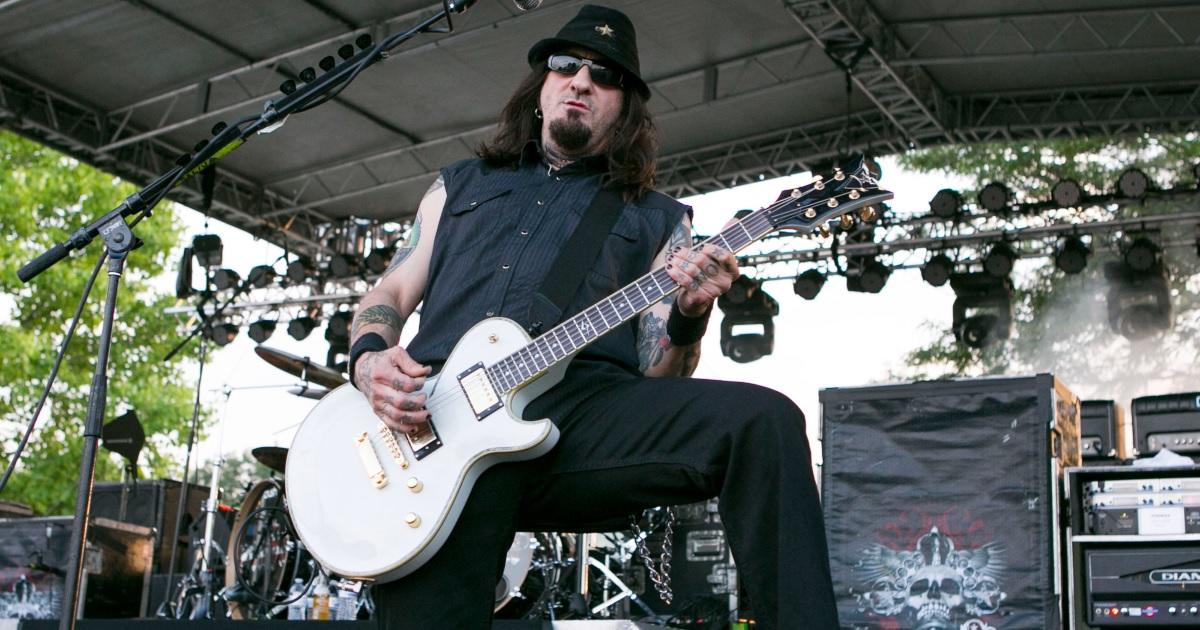 The awful news came just hours after the group announced Swinny was found in "medical distress" Tuesday morning. Paramedics were called to the scene and he was taken to a hospital where he was diagnosed with a spontaneous brain hemorrhage. According to the National Library of Medicine, a spontaneous intracerebral hemorrhage is a blood clot in the brain parenchyma that happens without trauma or surgery.
Swinny died while the group was in the middle of their spring tour with Throuwhire and Any Given Sin. The band played in Nashville on Monday and was in Pittsburgh for a show on Tuesday. Their next scheduled gig is Thursday in Fort Wayne, Indiana. Saliva has not announced its plans for that concert yet.
Saliva was founded in Bartlett, Tennessee, near Memphis in 1996. The founding members were Swinny, singer Josey Scott, rhythm guitarist Chris D'Abaldo, bassist Dave Novotny, and drummer Todd Poole. Saliva found success with their second album, Every Six Seconds (2001), which featured "Click Click Boom," a song used in The Fast and the Furious, Talladega Nights and The New Guy. Their other hits include "Your Disease," "Always," "Rest in Pieces," and "Ladies and Gentlemen." They earned a Grammy nomination in 2002 for "Your Disease."
Saliva went through many band lineups, but Swinny was the one constant. The current lineup also includes singer Bobby Amaru, bassist Brad Stewart, and drummer Sammi Bishop. They reunited with Scott in September 2022 at the Blue Ridge Rock Festival to before their biggest hits. They released their most recent album Every Twenty Years in 2021.
In recent interviews, Swinny was optimistic about the band's future as he saw fans of the group's different eras embrace Amaru's vocals. "It's crazy, man and things are going really well," he told Rock N Roll Junkie in 2016. "The older Saliva fans have embraced Bobby too. We've got the older fan base but we're trying to build a new crowd and it's been so long now that a lot of people just know the band as the lineup it is now. It feels good now, we're having a lot of fun onstage every night and hopefully, the crowd can see that too. Yeah, we're lucky, man."
0
comments