Night Ranger Singer Jack Blades Hospitalized
Jack Blades, the bassist/lead singer of classic rock group Night Ranger, has been hospitalized. Blades' exact ailment and current condition are unknown, but his bandmates revealed he was not well in a note posted to social media and the group's official website on Thursday. The four other members of Night Ranger — Brad Gillis, Kelly Keagy, Eric Levy and Keri Kelli — all signed the note, which also revealed that three of the band's concerts are now postponed as a result of Blades' condition.
"First and foremost, we want to apologize to the fans," the band's message read. "You guys know better than anyone we don't take this lightly, earlier this afternoon Jack was admitted to the hospital. He is in good hands, but on the advice of medical staff we will not be able to perform any of our next 3 shows which are tonight in Anaheim, CA, tomorrow night (3/24) in Ivins, UT, and Saturday night (3/25) in Stateline, NV.
"We have to prioritise Jack's health and safety, and we cannot thank you enough for your understanding. This is not the message we wanted to be sending and we cannot wait to rock with all of you again soon. We will keep you updated as we know more."
Night Ranger is best known for its 1984 single "Sister Christian," recognizable for its anthemic chorus that features the lyrics "You're motoring. What's your price for flight? In finding Mr. Right?" Other notable tracks include "Don't Tell Me You Love Me" and "When You Close Your Eyes."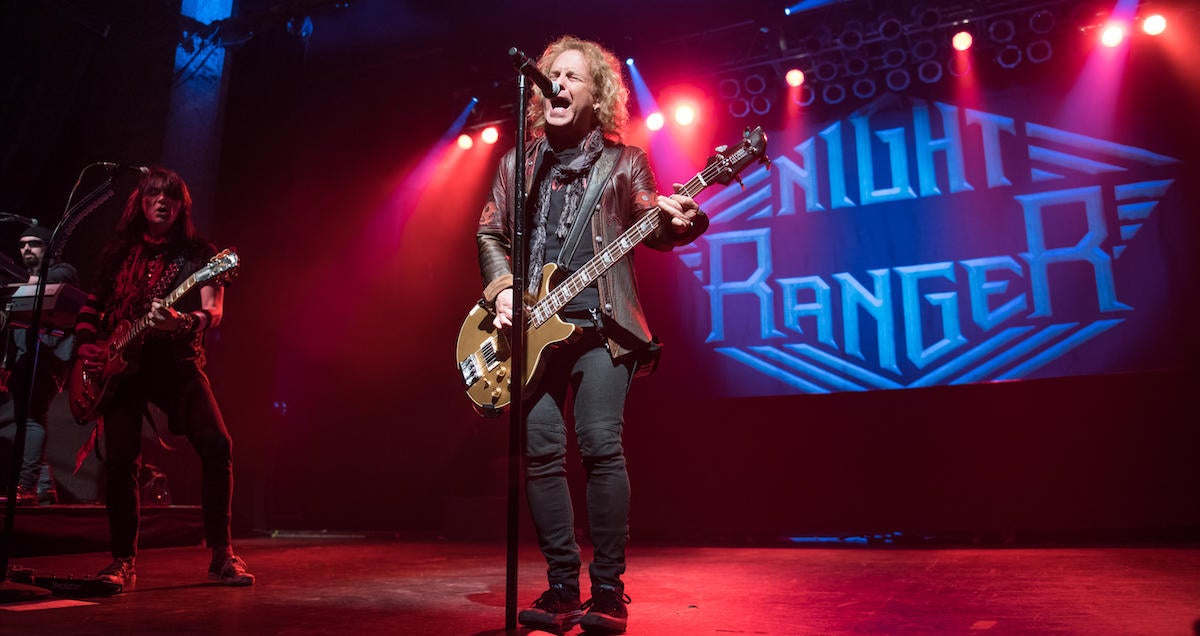 Blades is also a member of another big rock group, Damn Yankees. That outfit is notable for being a supergroup, with Blades joining Ted Nugent, Tommy Shaw (of Styx) and Michael Cartellone. They're known for the songs "High Enough," "Where You Goin' Now" and "Come Again," among others.
As far as new dates for the canceled shows, Anaheim will be held on Oct. 25, and Ivins will be on Oct. 26. The Lake Tahoe show will take place on Oct. 27.
0
comments