'Mayfair Witches': Harry Hamlin Details What to Expect From AMC Series (Exclusive)
The Anne Rice Universe is growing on AMC as a new show will premiere on Jan. 8. Anne Rice's Mayfair Witches is based on Rice's best-selling trilogy Lives of the Mayfair Witches and has an all-star cast that includes Alexandra Daddario, Jack Huston, Tongayi Chirisa and Harry Hamlin. PopCulture.com spoke exclusively to Hamlin, who revealed what fans can expect from the eight-episode series.
"Great performances from this cast, which is extraordinary," Hamlin exclusively told PopCulture. "One of them is right here with us now, Tongayi. But [Daddario] is amazing, just extraordinary performances. But everybody in the cast, Jack Houston, everybody's great in it. So they can expect also a great visual, because I think they've done an extraordinary job with the set direction and the decoration and all of the visuals in it, too."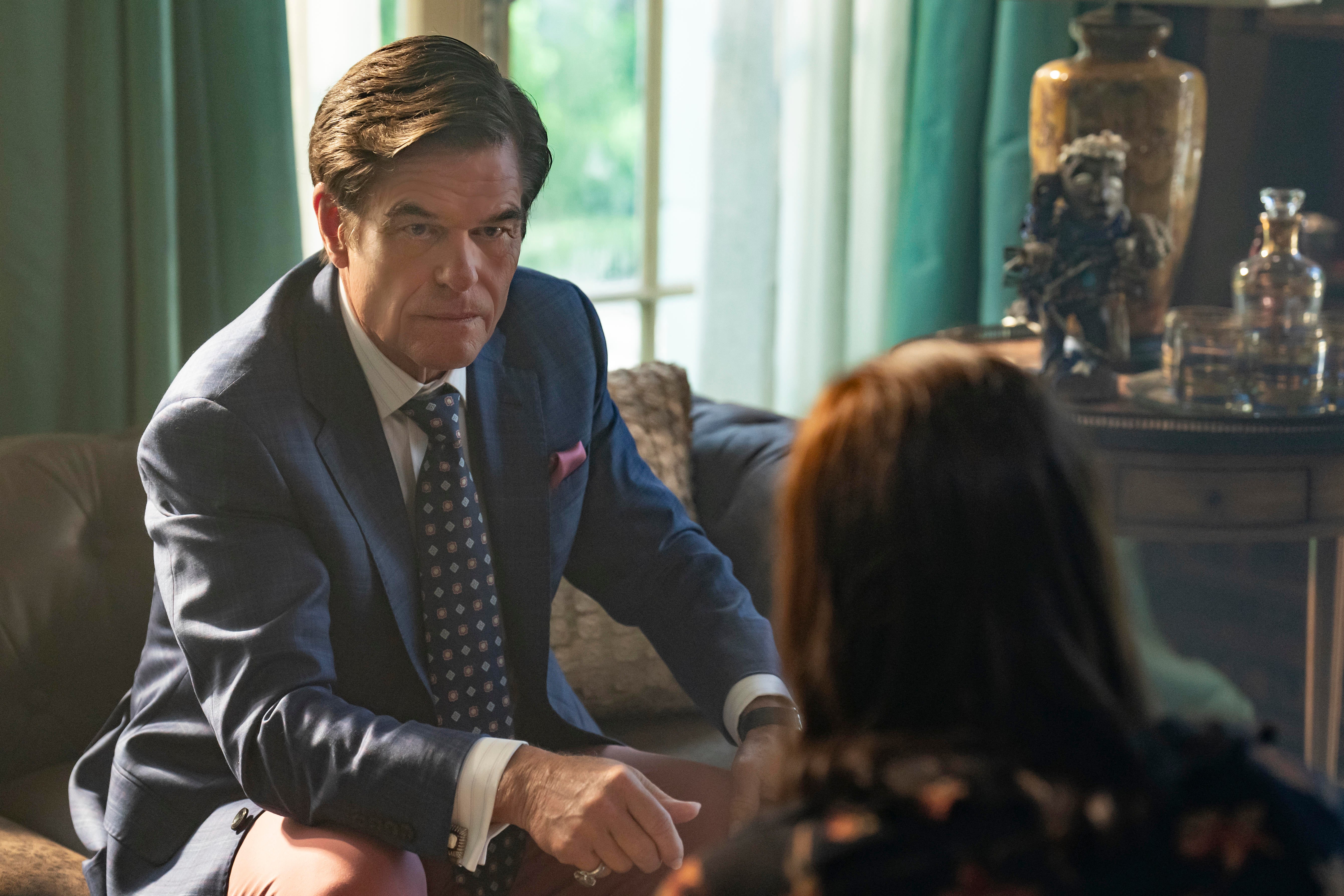 Hamlin, 71, plays Cortland Mayfair, who is the patriarch of the Mayfair family. He's not a witch nor does he have powers — but he does have love for money, power and life. A lot is going on with the Mayfair family members in the series, leading to Cortland being the one to bring everyone together.
"He doesn't have any powers, so he's got to hold this family together," Hamlin said. "He's got to actually manipulate all of the other members of the family into doing what he wants them to do and behaving the way he wants them to behave, in order to have the line of witches continue. And he's got a very distinct idea of how the family should behave, and he's got to somehow get them to do his will, do his wishes. So his task is to figure out how to manipulate all these people, all of whom have powers, and he doesn't have any powers. So he's always in a vulnerable position when it comes to that."
And as far as Cortland being a villain on Mayfair Witches, Hamlin can't say that he is but also can't say he isn't. "I plead the Fifth on that because everybody has a reason that they do things, whatever their agenda is," he said. "And I don't think most villains, people who do villainous things, don't necessarily think they're doing villainous things. And I think Cortland, he's always trying to do the right thing. Now, whether that right thing ends up being villainous or not, I'm going to leave that up to the audience. But he's always trying to do the right thing."
0
comments
New episodes of Mayfair Witches will air every Sunday on AMC. The first two episodes of Mayfair Witches are now streaming on AMC+.