'House Party' Stars Jacob Latimore and Tosin Cole Talk 'Fresh' Version of 1990 Film (Exclusive)
House Party was released in 1990 and became a huge hit, making $26.4 million at the box office and recently being selected for preservation in the National Film Registry by the Library of Congress. Now, Warner Bos. is looking to recapture the same magic with a reboot of the film (same name) with a brand new cast 33 years later. PopCulture.com spoke to House Party stars Jacob Latimore and Tosin Cole who explained how the 2023 movie is different from the one from 1990.
"It's new, it's fresh, it's current and it's to-date," Cole exclusively told PopCulture.com. "It's very cultural, it's very relevant of what's going on today. And they also can expect nice little hints and homages to obviously the original House Party, and other nineties films or cultural moments of that time as well. So I just feel like it's a nice mix and blend of the new and the old and yeah. So it's just a nice little balance, but it's also new and fresh. Very fresh and very new, and it's very funny as well. So just going to have a good time." Lattimore added, "Yeah, the cinematography is crazy. Acting's dope. Everybody's bringing an A game and yeah, it's like everybody came to win. It was dope."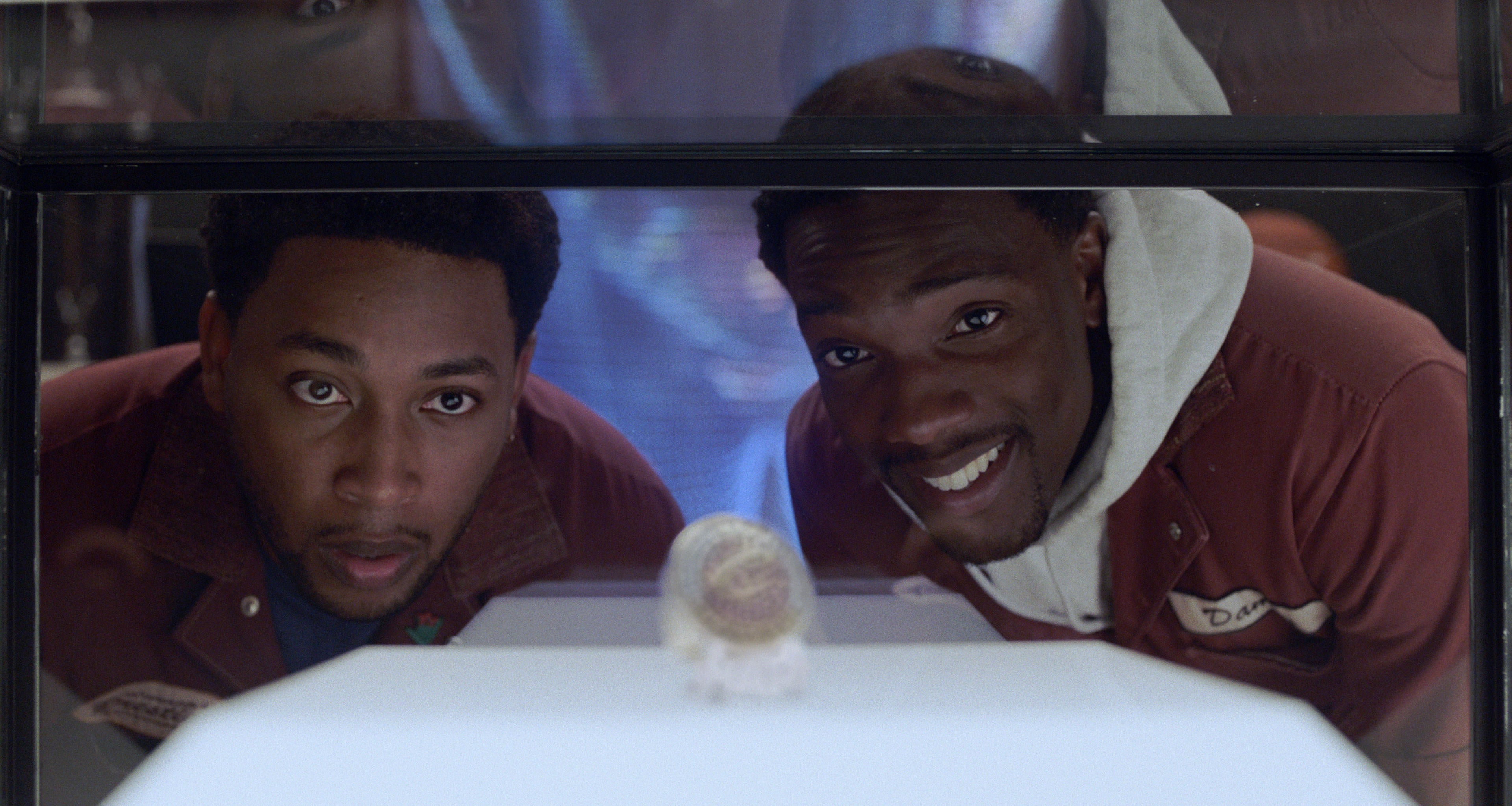 House Party is about two friends — Damon (Cole) and Kevin (Latimore) — who are struggling to keep things together. And now that they have been fired from their jobs as house cleaners, Damon and Kevin need a lot of money to make their problems go away. This leads to them coming up with a plan to host a party at LeBron James' house, which is the last home they cleaned. And to nobody's surprise, the party leads to a wild and unforgettable night.
When talking about Kevin, Latimore says he can relate to him and Damon. "In a sense, I think I'm a little bit of both characters, to be honest," he said. "In my personal life, I feel like in ways I'm very responsible and in ways I'm also like, no, let's go on the edge and do it. Let's take a risk a little bit. So I think I kind of have that battle with myself and my spirit sometimes."
0
comments
For Cole, he's not like Damon when it comes to being the life of the party. "I don't throw parties. I'm like, I can't even organize a dinner," Cole explained. "You know what I mean? I'm just like, 'Oh, let's do the dinner.' I'm like, 'Yeah, we'll do it soon. Yeah, yeah. We should do something. Yeah, yeah. We'll do it soon. Yeah. Yeah.' Never happens. House Party is now out in theatres nationwide.