Ashanti Talks Playing a 'Dope Character' in New Movie 'No Address' (Exclusive)
By the end of the year, fans of Ashanti will see her in a very different role. The 42-year-old actress and singer will star in a new film called No Address which takes a look at homelessness in the United States. PopCulture.com spoke to Ashanti who enjoyed playing her character in the film.
"Violet is a veteran who has been less honorably discharged," Ashanti exclusively told PopCulture. "She has an injury, she gets addicted to pain meds, and then it kind of goes down scale from that. She's passionate and strong and loving and she's kind of like a matriarch. We end up kind of being a family. We go into survival mode and we all care about each other. We love each other, we look out for each other."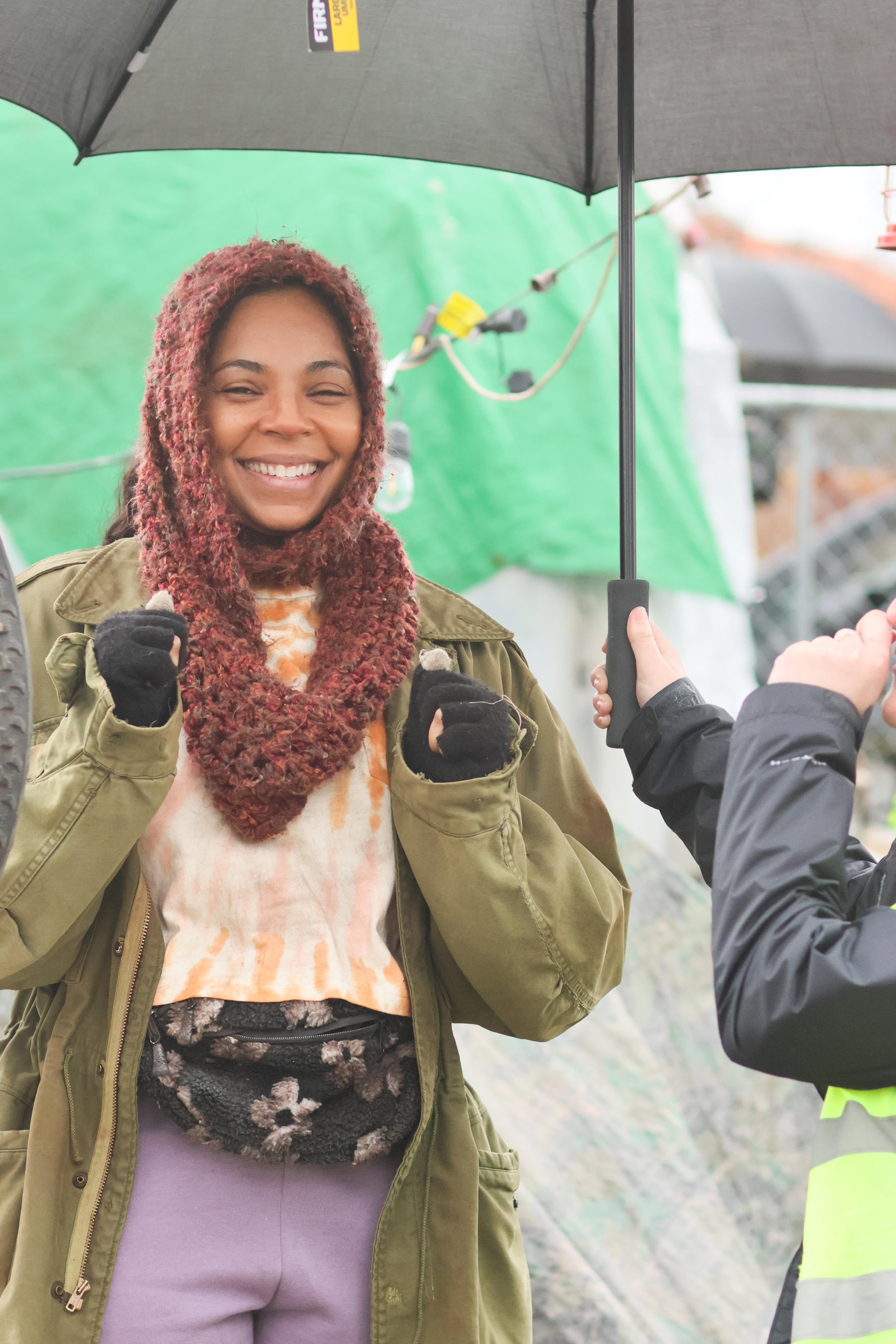 "And she's really a dope character. And for me, it's something I've never done, completely different. Violet is a little dirty living on the streets, and she's into survival mode and she ain't glammed up. She doesn't have jewelry and designer on. So I love it. I love being stripped. There's no makeup. I love being stripped down to something completely different. So I'm excited for people to see this."
Ashanti stars in No Address with an all-star cast that includes William Baldwin, Xander Berkeley, Beverly D'Angelo, Ty Pennington, Lucas Jade Zumann, Kristanna Loken, Patricia Velasquez, and Isabella Ferreira. Julia Verdin directed No Address, and the screenplay has won over 60 Best Screenplay Awards from film festivals all over the world.
"It's a beautifully written script. I think homelessness and people that are displaced is such a huge global issue," Ashanti explained. "I love the fact that we are taking it there for the world to see that this is a reality. I feel like this is an extremely important project and I feel like I really want people to have compassion because not everyone chooses to be homeless. Not everyone chooses to become addicted to drugs and painkillers."
Ashanti enjoyed the overall experience of filming No Address but admitted there were some challenges due to the state of her character. "It was a really cool experience. I have to say, there were some elements that were not my favorite, being outside in the dirt and it's freezing cold and then it's raining, and then the winds. Some nights we thought the trailer was going to get blown off," she said. "This weather in Sacramento, I've never experienced anything like this. It could be snowing, raining, then sunny, then the clouds, then it'll be dark, then... It's crazy. All in one day. It was freezing. I have on at least, no exaggeration, like five shirts, two jackets, three pair of pants, three socks, heat warmers, two hats, a scarf. It got crazy. So I'm heavily layered up. So it was a little bit of a struggle. And sometimes there were night shots that you can't start filming until 7:00 p.m. and then you have to go to 6:00 a.m." No Address is scheduled to hit theatres this winter.
0
comments