Prince Harry Makes Unexpected Court Appearance
Prince Harry unexpectedly arrived at London's High Court on Monday as a privacy case against the Daily Mail publisher Associated Newspapers Limited (ANL) gets underway. The Duke of Sussex was surrounded by reporters and photographers as he made his way to the High Court's front gates; his attendance shows how seriously he is taking this week's hearings. It's his first known trip to the UK since he and his wife, Meghan Markle, attended the funeral of the late Queen Elizabeth II in September.
Harry is one of the several high-profile claimants accusing the Daily Mail of several privacy breaches, including phone tapping. In addition to Harry, Elton John, John's husband David Furnish, actress Liz Hurley, actress Sadie Frost and Baroness Doreen Lawrence make up the rest of the plaintiffs accusing ANL of unlawful information gathering. They claim they were "victims of abhorrent criminal activity and gross breaches of privacy," according to a statement from their representatives at the time.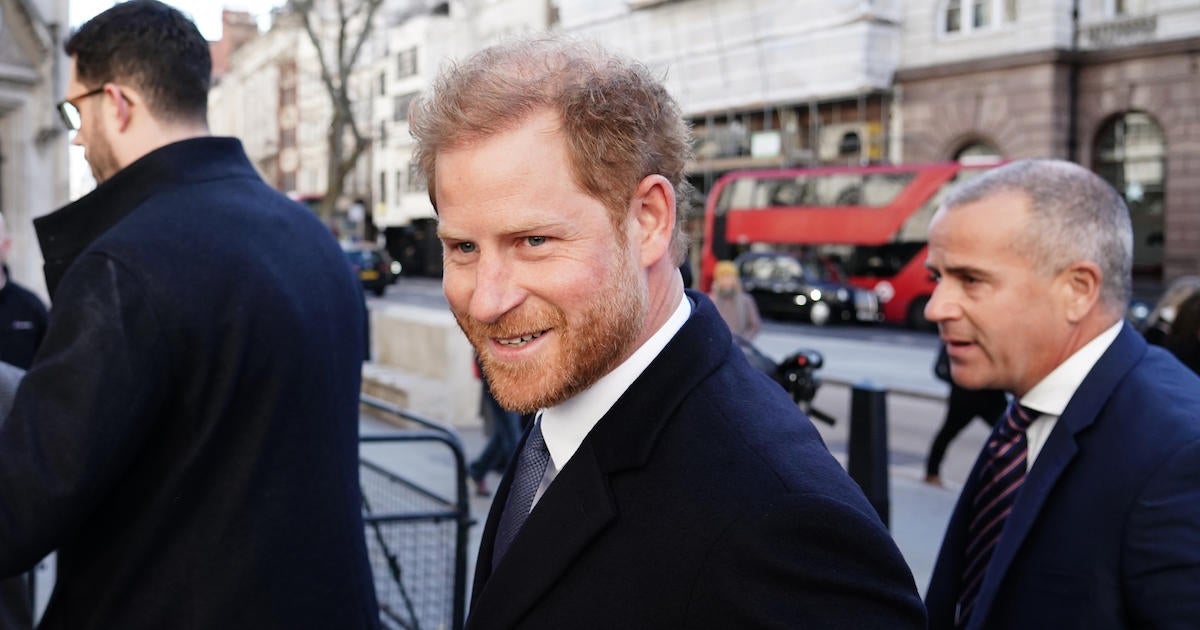 The group has accused ANL of hiring private investigators to carry out illegal acts like planting listening devices in homes and cars and recording private calls. The group also claims the publisher paid off corrupt police officials for inside information, engaged in impersonation and deception to obtain medical records, and would hack into bank accounts and financial transactions by "illicit means and manipulation."
Monday's hearing was the start of a four-day preliminary hearing at London's Royal Courts of Justice. ANL is expected to try to have the case thrown out. The publisher has rejected the allegations as "preposterous smears" and called the lawsuit a "pre-planned and orchestrated attempt to drag the Mail titles into the phone-hacking scandal." A spokesperson for the publisher called the claims "unsubstantiated and highly defamatory" and said they were "based on no evidence."
It's just the latest lawsuit launched by Prince Harry in recent years. He is also suing ANL after its Mail on Sunday newspaper published a story about his separate legal proceedings against the UK's Home Office over his family's security arrangements when visiting Britain. He also sued the owners of UK tabloid newspapers The Sun and the Daily Mirror in 2019 over alleged historical phone hacking. That case is due to go to trial in May.
Despite his unexpected presence in London, Harry will reportedly not meet his father King Charles or brother Prince William this week, with The Daily Beast reporting that sources from both camps say they are too busy to make time to see him. Harry is believed to be staying at his home Frogmore Cottage in Windsor, though he's due to vacate the home shortly on the orders of the king.
0
comments