'Rabbit Hole' Star Meta Golding on Playing a 'Multi-Layered Character' on Paramount+ Series (Exclusive)
Rabbit Hole is a new series that premieres on Paramount+ on Sunday, Mar. 26, and stars Kiefer Sutherland as John Weir. He ends up meeting a woman named Hailey Winton (Meta Golding) who seems to have it together, but that might not be the case. PopCulture.com spoke exclusively to Golding who talked about what fans will see from her character when they first watch Rabbit Hole.
"When you first meet her, she's a professional woman, a lawyer, and she goes on a dating app and meets John Weir, played by Kiefer Sutherland, and then her whole world explodes," Golding exclusively told PopCulture. "But what's so interesting about her is that she's not who she seems to be. It's such a multi-layered character. But also, you think she's one thing, and then she's completely different. And a lot of the characters in the show are like this. That's why it's called the Rabbit Hole because it's a constant twist and turn."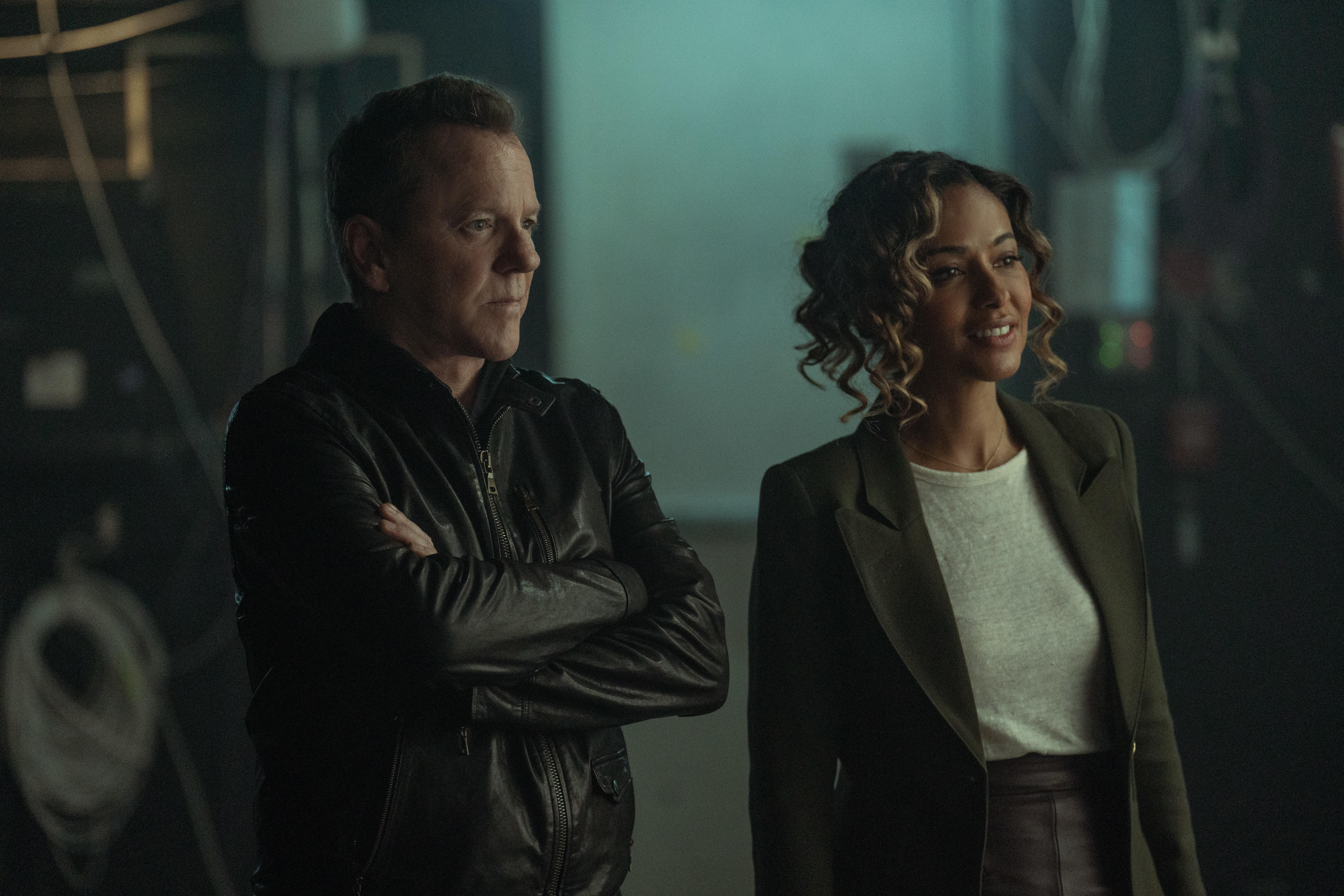 John and Hailey don't seem to trust each other, which leads to some interesting interactions. Golding had an interesting way of describing her work relationship with Sutherland. "It was like doing a tennis match with an incredible player," Golding explained. "He's super intense and brings a thousand percent of himself and just gives it, and I give it right back. I don't know if you've ever met someone that you fight good with. Kiefer and I fight really well together."
Golding enjoyed working with Sutherland and the rest of the cast that includes Charles Dance, Enid Graham, Josephine "Jo" Madi, Jason Butler Harner, Walt Klink and Rob Yang. But there was another aspect that drew her to the series. "The writing, the script was really like, I opened the script and I just couldn't put it down," Golding stated. "I mean, it was a mixture. It's what we call mixed tone. So it was a mixture of action, thriller, but then there was a little comedy, there was a lightness to it, there was a charm to it. But also an intelligence, because I just thought it was so timely with what's going on with technology. And also I read it when we were still in the pandemic, and there were so many conspiracy theories going on then. And the show touches on that as well."
The first season of Rabbit Hole features eight episodes, and the first two episodes will debut on Paramount+ on Mar. 26.
0
comments