'The Masked Singer': Who Is Fairy?
The Masked Singer introduced two new competitors during Season 9's Sesame Street night, beginning with Fairy. Her smooth vocals impressed the panelists and studio audience to the point that she emerged as this round's sudden frontrunner. But who is she? Scroll on to see all the clues and guesses from Fairy's debut (if you haven't already been watching via FuboTV or another live service).
Performances and Song Picks
Episode 5: "You're No Good" by Linda Ronstadt
Show Clues
Episode 5 monologue: "Making my debut on Sesame Street night makes me feel right at home-ish, because I grew up in these streets. Some might say I'm a bit of a nepo-fairy. I mean, while other kids had allowances, I made my money charging the local kids to come over to see my dad just hanging out at home. I definitely could have taken a direct route to fame, like some of the friends I grew up with. But I chose a more divergent path, prioritizing my education and traveling the world. But eventually, my destiny led me back to the limelight of Tinseltown. I guess office work just wasn't for me. I got to pursue two of my loves, singing, and acting. Now it's time to sing a song from our favorite Sesame Street resident because while he may be grumpy, he's an old friend."
Episode 5 Visual Clues: A feather duster, a panther cooking, a rubber duckie hanging from a Christmas tree branch, a police badge, a basketball, and a mantle with photos of Rob Lowe, Emilio Estevez, and Sean Penn.
Episode 5 On-stage Clue: Cookie Monster showed off a plate with "Endless Love" written on it. "This clue should be music to your ears," Fairy said. "A timeless classic that means so much to me than just romance."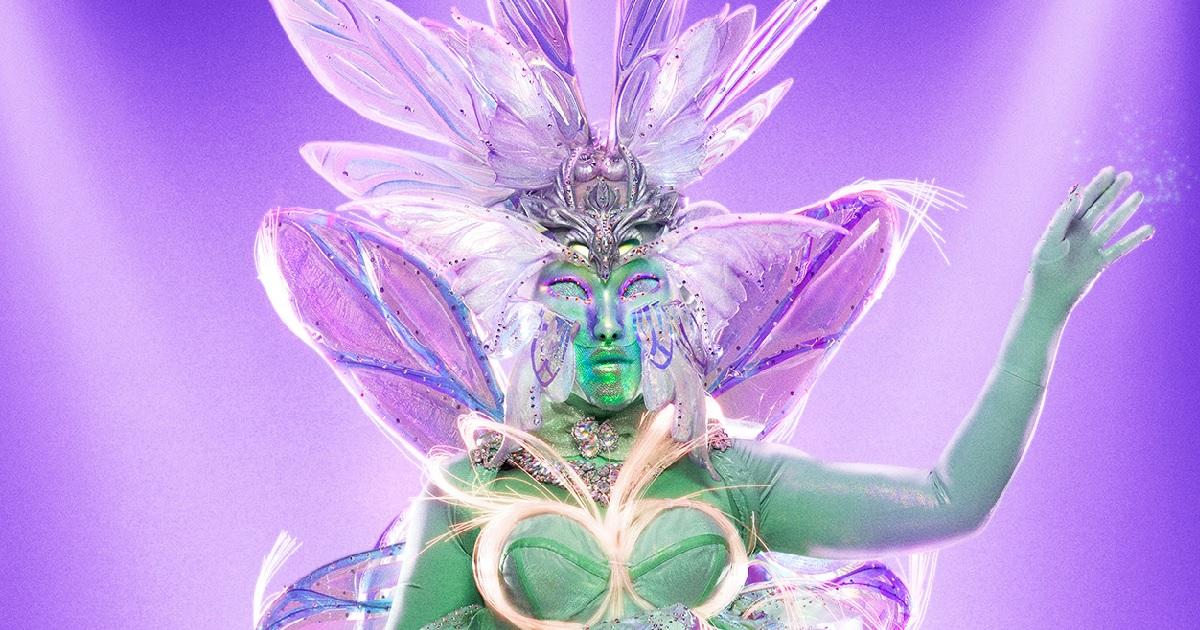 The Guesses
Robin Thicke's guess: Rashida Jones
Jenny McCarthy's guess: Tracee Ellis Ross
Ken Jeong's guess: Angelina Jolie
Nicole Scherzinger's guess: No guess
Guest Panelist Jennifer Nettles: no guess
Our guess: This has to be Tracee Ellis Ross. Her mom, Diana Ross, had a big hit with the title song of the 1981 movie Endless Love. Since she is Ross' daughter, that makes her a "nepo baby." The "ish" in the clue package could be a reference to ABC's Black-ish. Ellis Ross also held off on starting her own entertainment career until 1996, after she had already earned a theatre degree from Brown University. Ellis Ross also appeared on Sesame Street in the past.
How to Watch
The Masked Singer airs on Wednesday nights at 8 p.m. ET on Fox. If you don't have a traditional cable package, FuboTV allows you to watch The Masked Singer live (there's even a free trial available). Additionally, all episodes of The Masked Singer are available on Hulu the following day.
0
comments