Aja Naomi King Talks Honoring 'Women of Worth,' Lessons Learned in Parenting (Exclusive)
Aja Naomi King is known for her work on the ABC series How to Get Away with Murder. But the 38-year-old actress is using her platform to help recognize women who are making a positive impact in the world. PopCulture.com spoke exclusively to King who is helping L'Oréal Paris Women of Worth with its annual search for female leaders addressing some of the country's most pressing issues.
"This program has been so special to me, because I have just been introduced to so many incredible women," King exclusively told PopCulture. "And it's inspiring because these women don't have all the advantages in the world. And a lot of the time, a lot of them have gone through some really rough things, and they've been able to turn their kind of personal trauma into triumph. And they've been able to, not only help themselves seek better opportunities but then turn around and help others behind them. I feel like with these women, they really look into their communities and see who's in pain or who's not being seen and heard, and they shine a light on those people and are able to just give them a chance for a better life."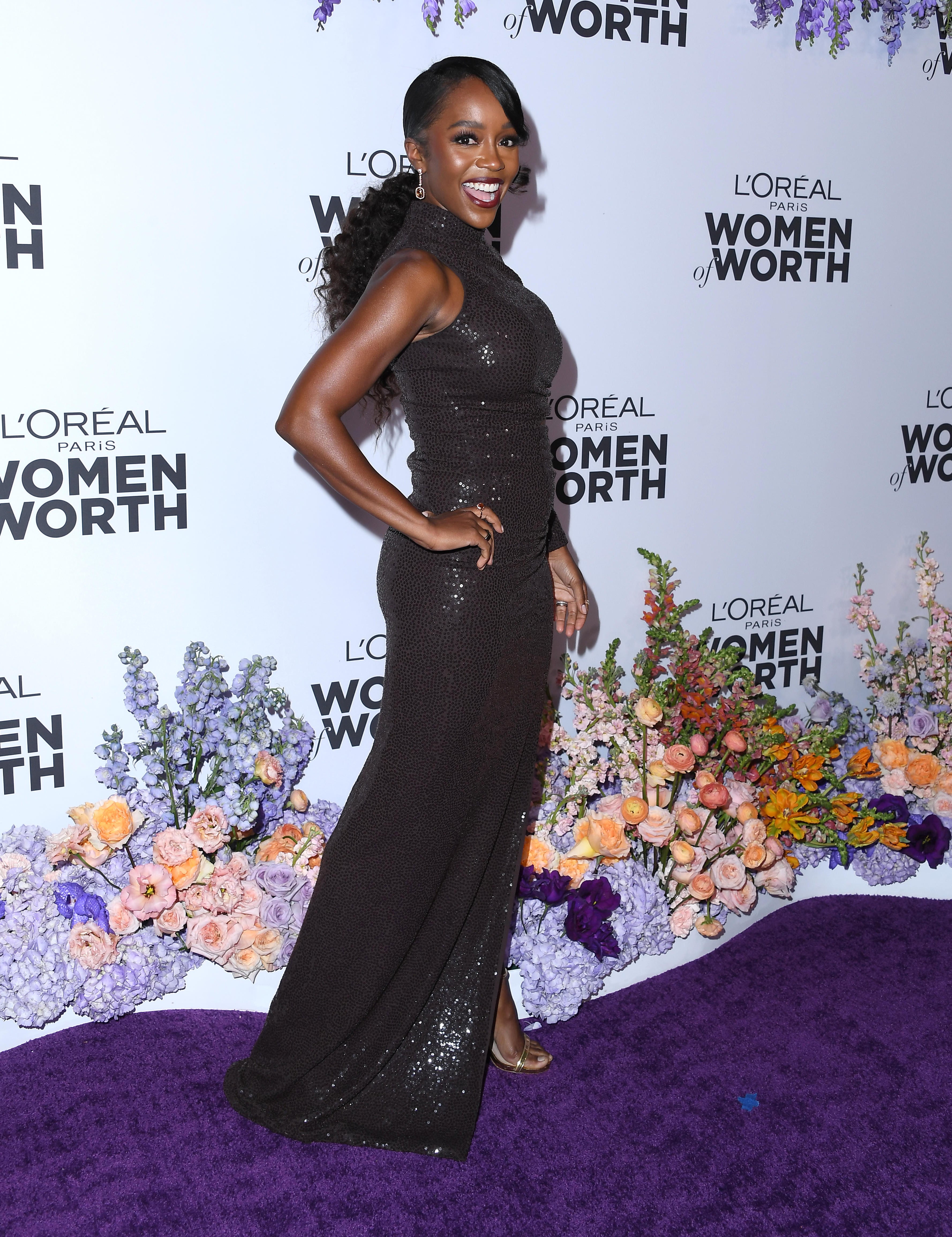 Nominations for the program are open until March 8 which is International Women's Day. And when King joined L'Oréal Paris in 2017, she never realized how much of an impact the program has made for women. "I was always a huge fan of L'Oréal. And growing up as a kid, it was the makeup that was accessible, that worked on me," King explained. "The colors showed up, which is really important to a little dark-skinned Black girl that she gets to feel seen in the makeup that she's buying."
"So then when I had the opportunity to partner with this brand and learned about this program, I was blown away, because then for me, it was like, 'Wow.' It was like, 'Wow, L'Oréal Paris, you are even more phenomenal than I knew.' Because they're really focusing on these grassroots organizations that don't get a lot of funding or acknowledgment or awareness. And that's where a lot of nonprofits really struggle. So the fact that they are making the time to prioritize the impact of the work at this level, it's like, they not only sent a clear message to me, but they're sending a clear message to the world that funding on this level, for those in the community, people who are doing the hardest work with the least acknowledgment that, that is compelling and transformative, and I mean, above all else, always worth it."
Along with the work King is doing with L'Oréal Paris, she is enjoying her time being a mother to a son who will turn 2 this year. She revealed the one big lesson she has learned while being a new parent. "It's really funny, because at the start of this, the beginning of motherhood for me, I think I fell into the same trap that a lot of women do, where you feel like you have to sacrifice every single part of yourself in order to take care of this little human being," King said. "And I realized through the help of friends and family that, no, that time for myself, that time alone, even my beauty and self-care routines that much more important now, because I need to model for him that taking care of yourself is as much of a demonstration of love as taking care of someone else."
"So it's become essential for me to take those minutes in the morning to... I love getting up in the morning and just washing my face and getting to use my Revival Lift hyaluronic acid serum, and just rubbing that into my skin and giving myself a little facial massage, just to be like, 'I'm here. I can check in with me. I'm worthy. I matter.' I would burn myself out so quickly that I'd have nothing left to give. And I feel like my son deserves so much. So I have to make taking care of myself a priority in order to take better care of him."
0
comments