Tour Johnny Cash's Sprawling 4,500-Square-Foot Casitas Springs Estate (Photos)
Johnny Cash's dream home in Casitas Springs, California sold for well over its asking price this year, and it's not hard to see why. Cash had the house built for himself and his family in 1961, though he did not spend much time with them there as he continued touring until his divorce. Now, someone else has stewardship of the palatial estate, and fans can take a virtual tour thanks to photos published by TopTenRealEstateDeals.com.
Cash's former home has 4,500 square-feet of living space on a property of about six acres. It is like a scene right out of one of Cash's songs – an idyllic rural setting with wildflowers on the hills and luxury amenities in the house. The listing earlier this year was originally for $1.35 million, but the house reportedly sold for $1.85 million when all the bidding was done.
Cash reportedly intended to raise his family at the house in Casitas Springs, but it didn't work out that way for him. He and his wife, Vivian Liberto, moved into the house in 1961 with their four daughters – Roseanne, Kathy, Cindy, and Tara – but in 1966 Liberto filed for divorce.
The house has many of the original features envisioned by Cash, and it is certainly still a piece of music industry history. Scroll on for a tour of the house that Cash had built for his family.
Exterior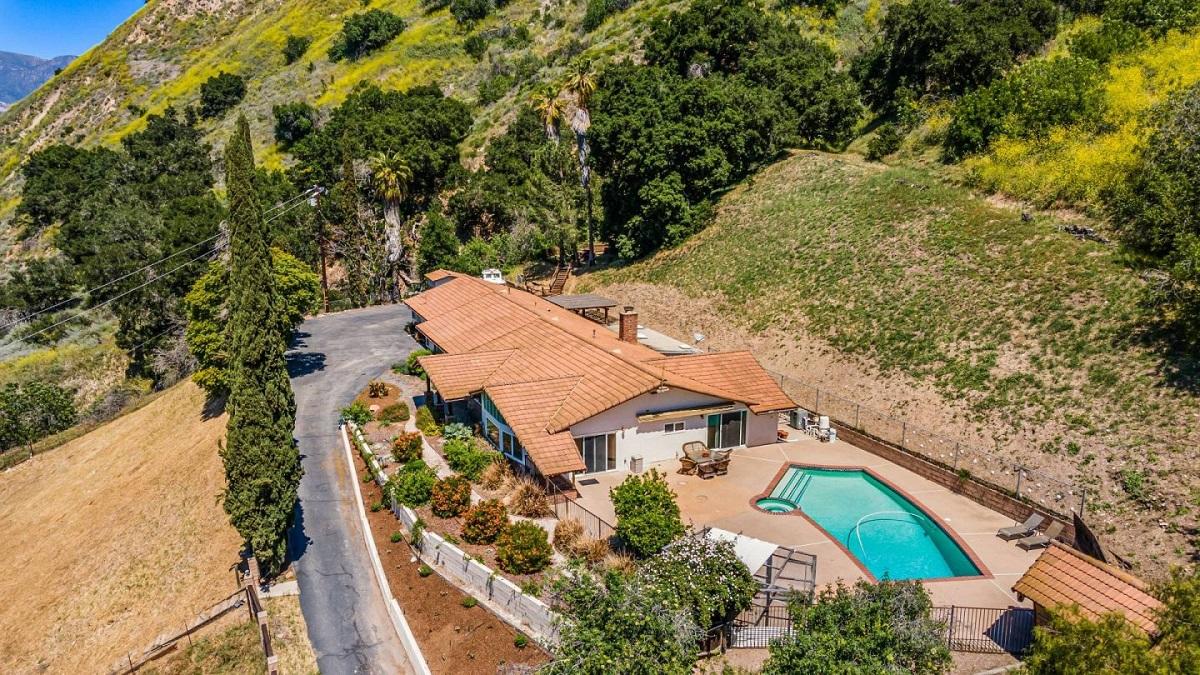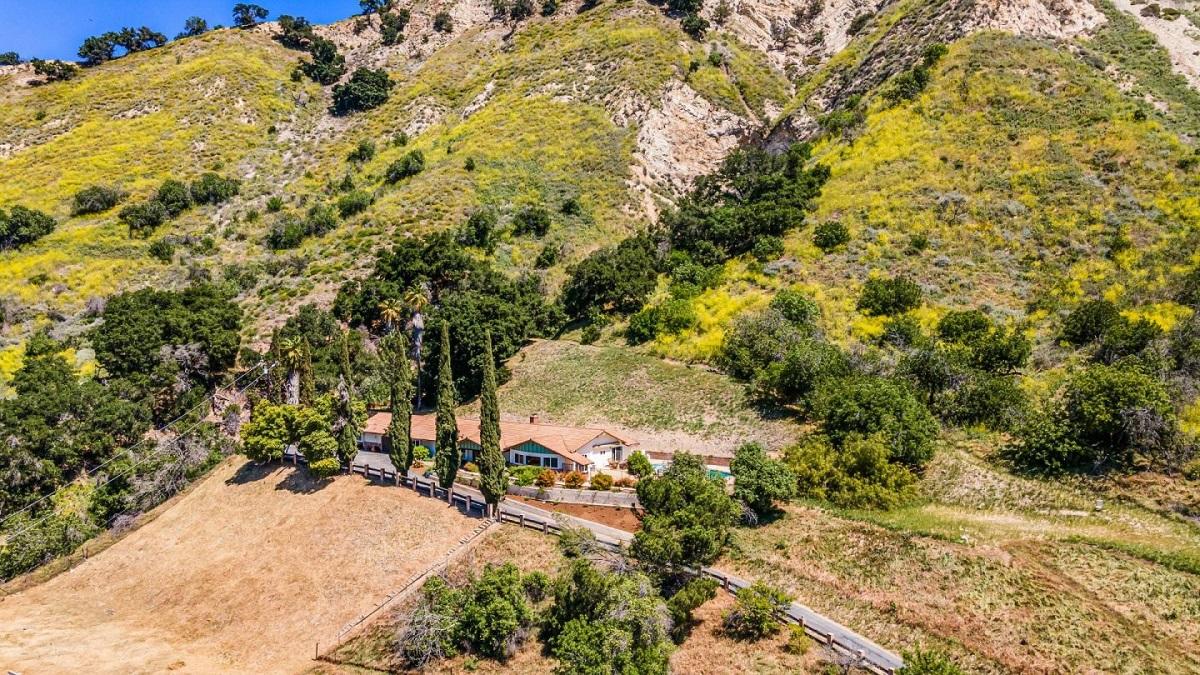 From the outside you can see the sprawling size of Cash's home – but also the size of the landscape it is nestled in.
prev
next
Living Space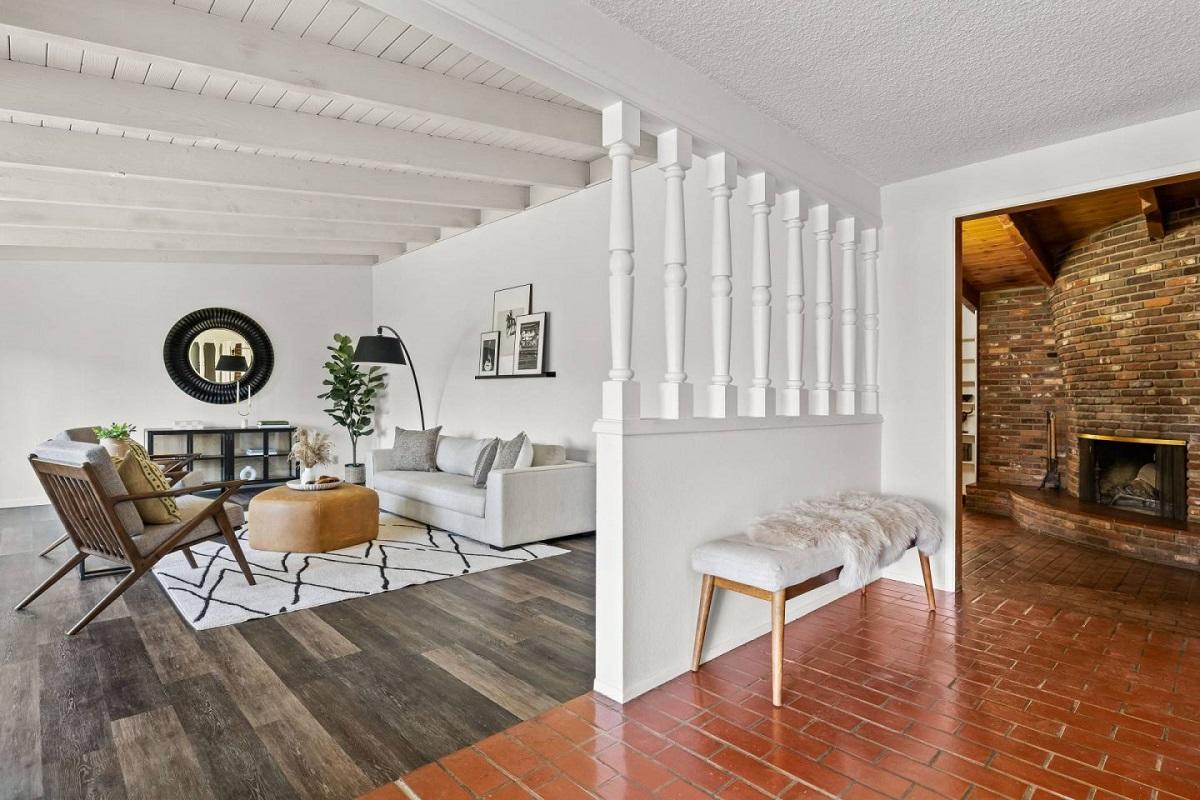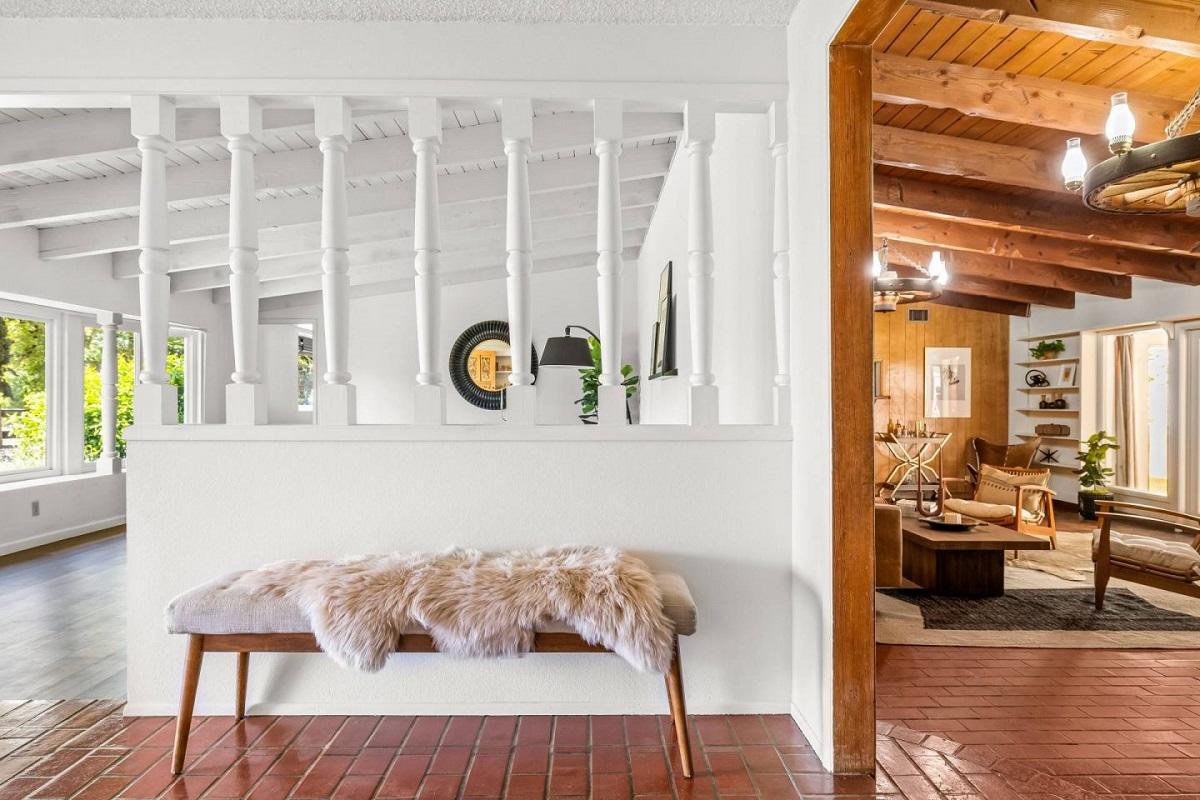 These photos give a good sense of the combination of rustic and modern aesthetics at work here. The main living space uses natural wood to for a down-to-earth feel while other parts of the home are painted white and furnished differently.
prev
next
Fireplace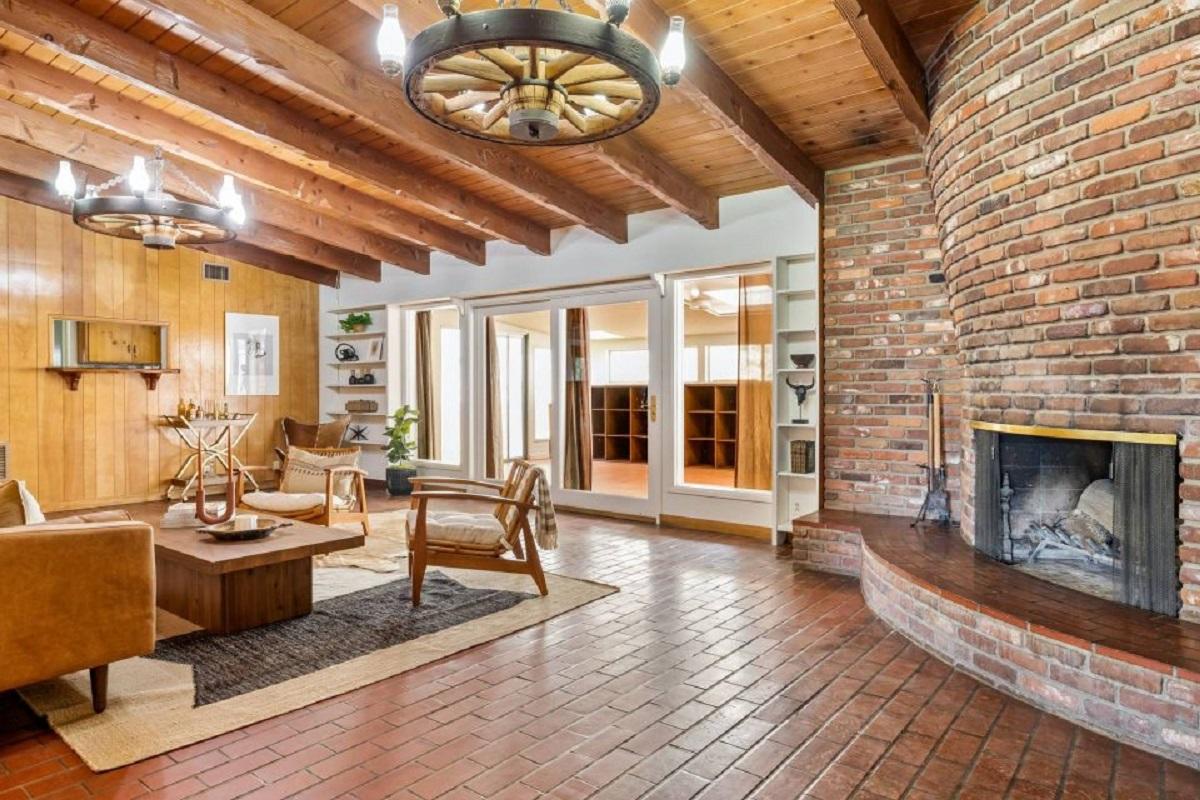 The wrap-around fireplace is one of the central features of this house. It doesn't seem to lend itself well to a TV mount or other modern uses, but for those that love a rustic look this is a unique feature to have.
prev
next
Wall-Mounted Turntable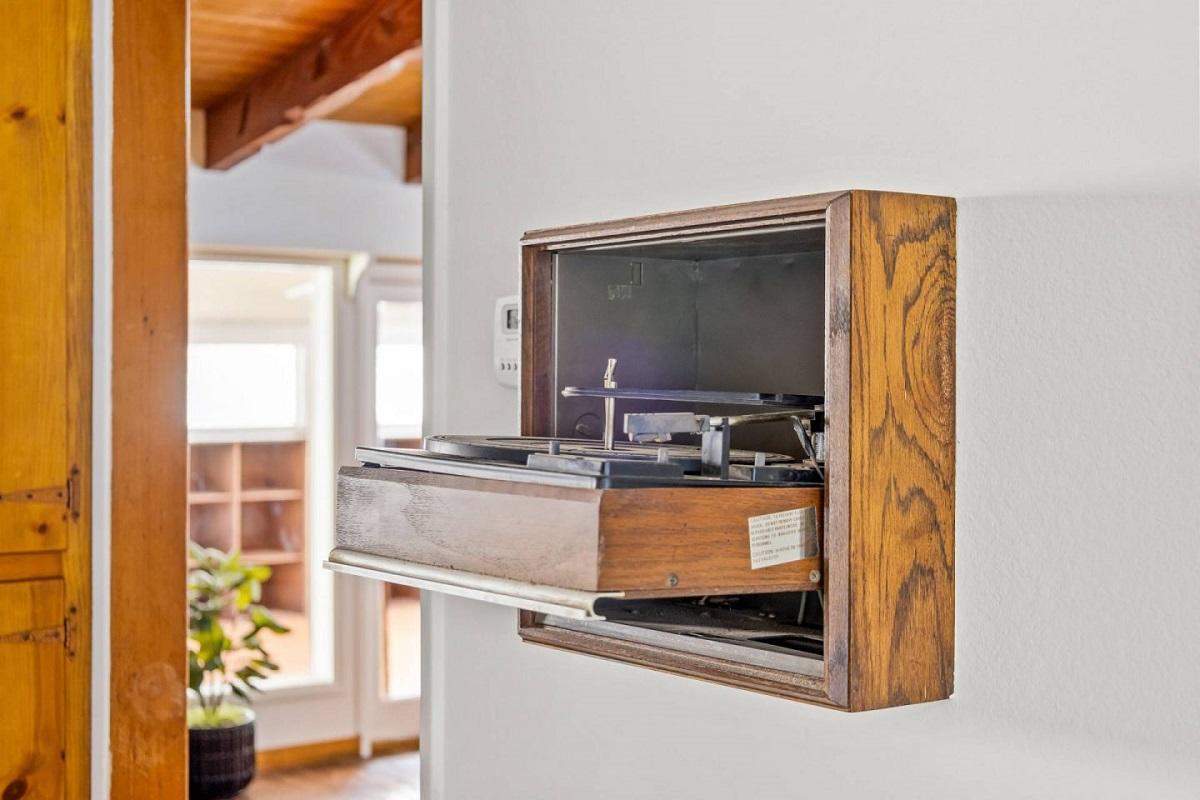 Another feature attributed to Cash by the listing agents is this wall-mounted turntable. It has been preserved since the house was originally built.
prev
next
Bedroom 1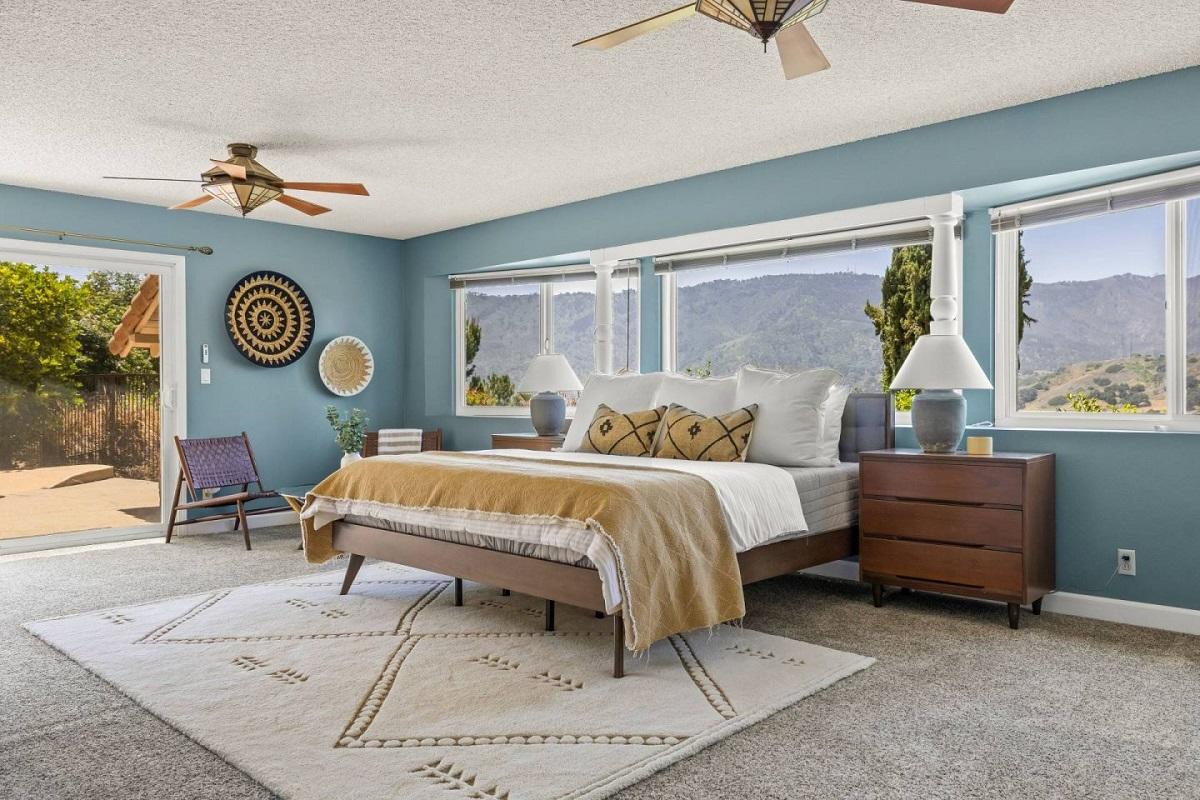 There are two primary bedrooms in this house – reportedly built that way because of Cash's tendency to work through the night.
prev
next
Bedroom 2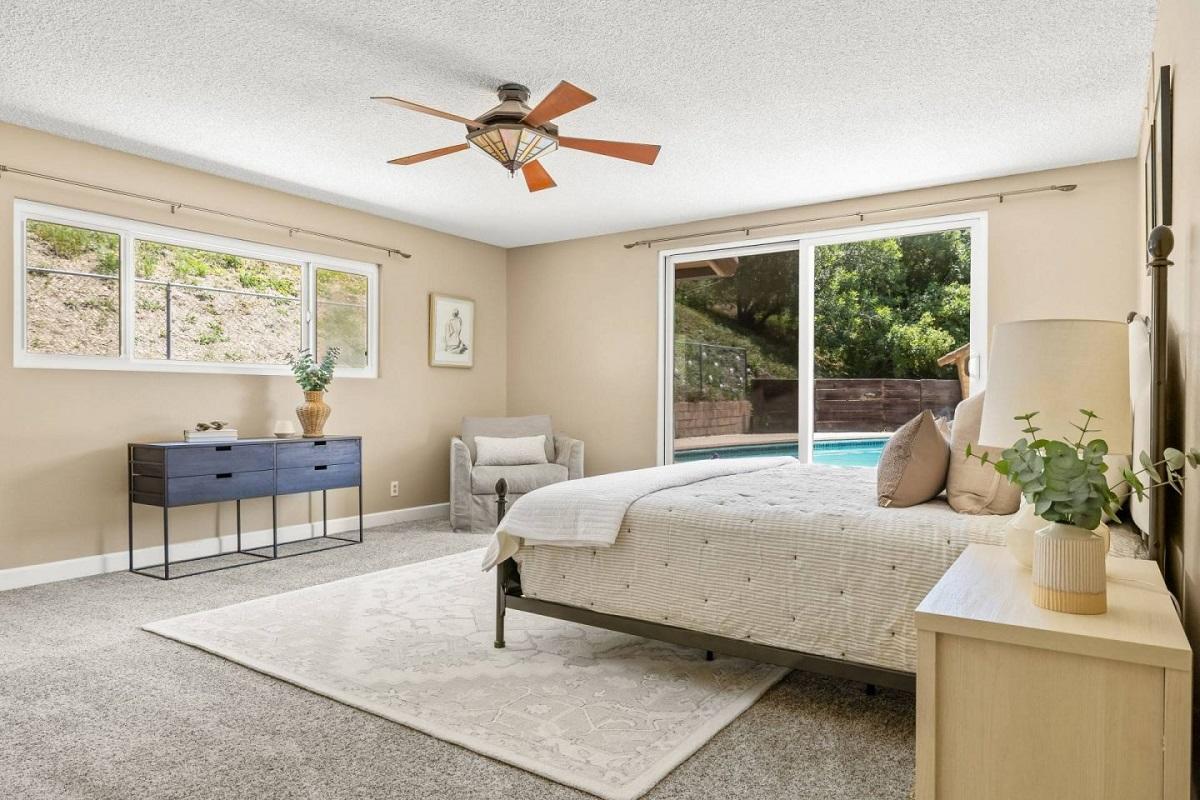 The second bedroom has a sliding door that opens right into the pool area and the patio. Cash was reportedly apt to host barbecues here and even play music for his neighbors.
prev
next
Studio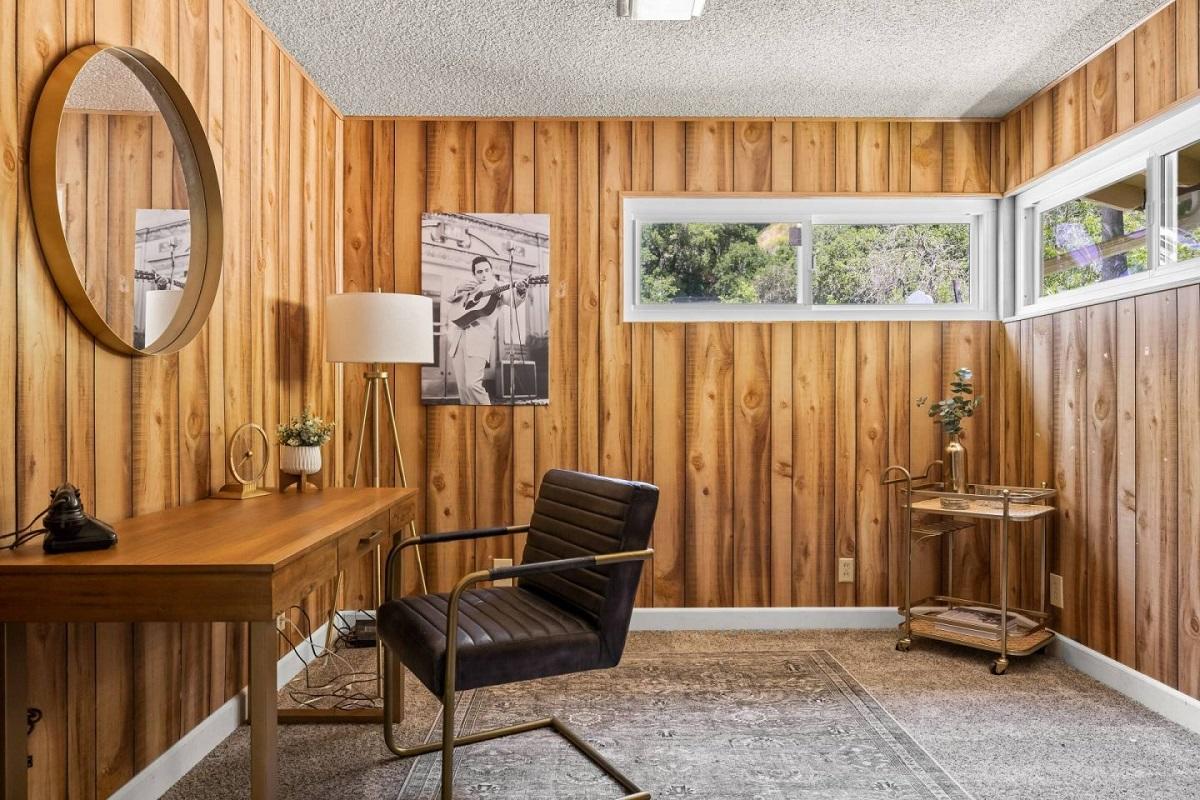 This studio has reportedly been preserved since Cash's time as well. He would have worked through the night in here composing some of the songs that made him famous for the rest of his life.
prev
next
View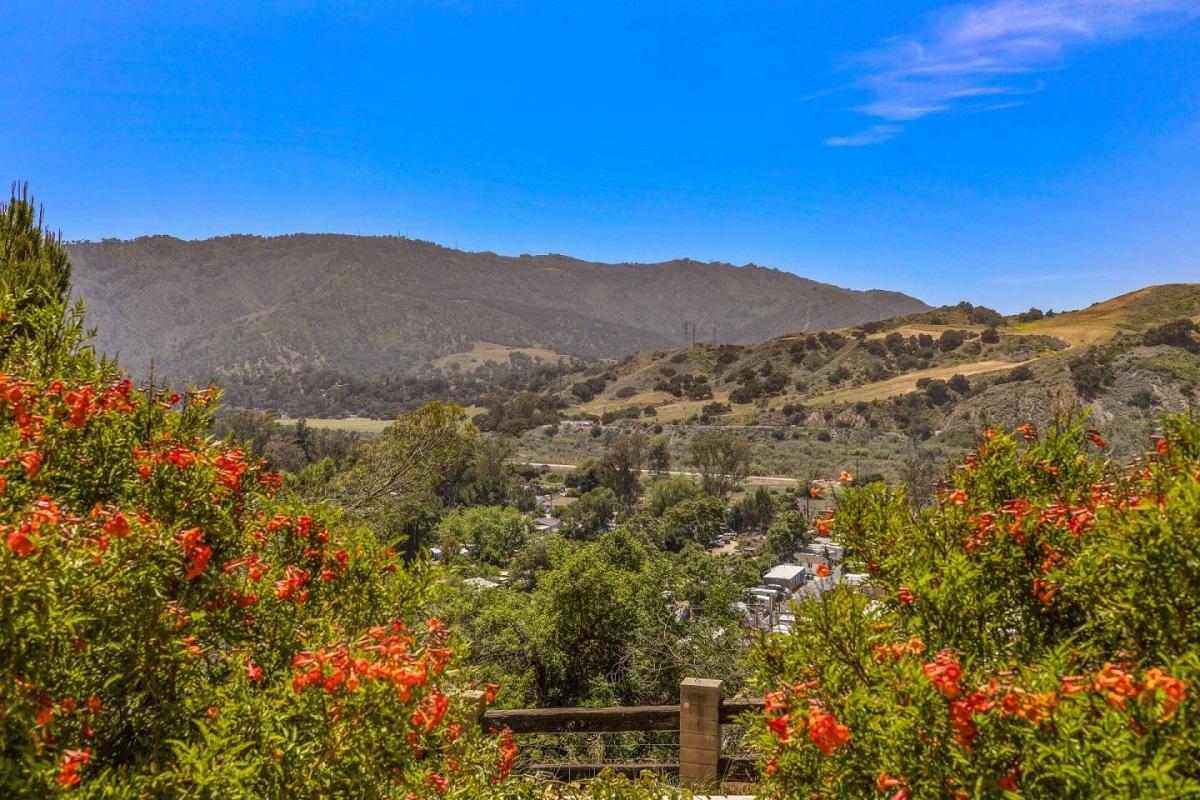 The view from Cash's property was one of the main attractions for the singer. In particular, he was reportedly fond of the flowers that bloomed here all year round.
prev
next
0
comments
Town Pride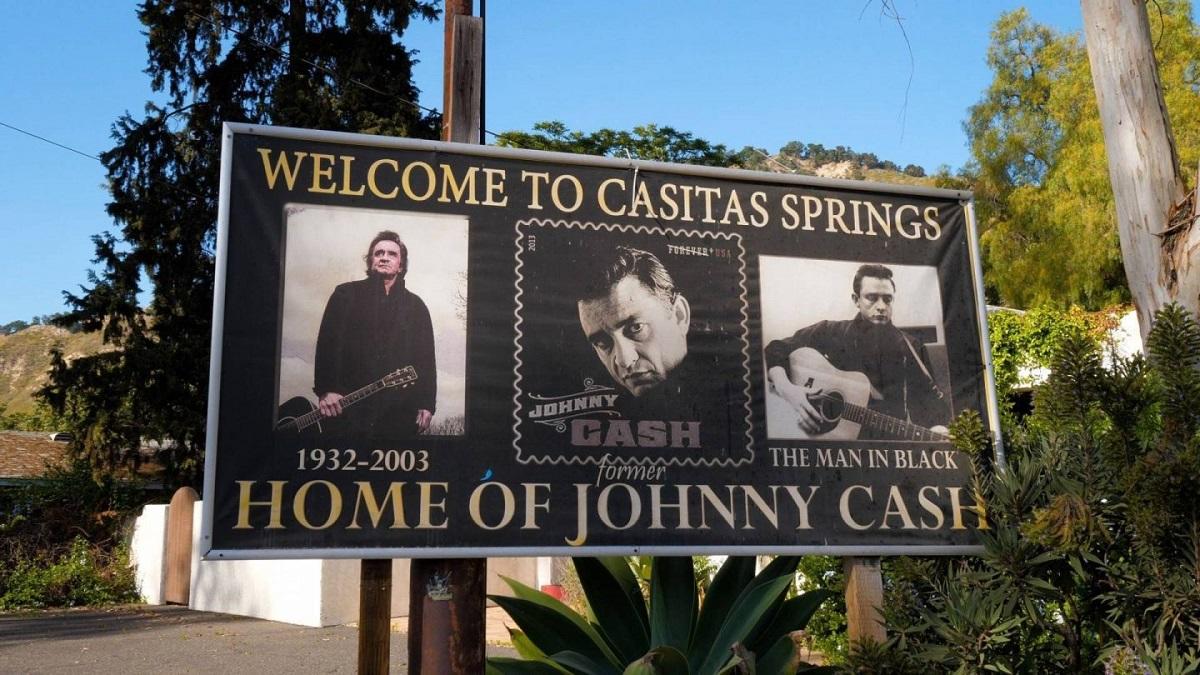 Finally, it's clear that Casitas Springs is still proud to have been Cash's home for so many years – even if the singer himself spent much of that time on tour.
prev