Tour 'Fast & Furious' Director Justin Lin's $7M Historic LA Penthouse Apartment
Justin Lin is best known for directing many of the Fast & Furious movies, but his home in Los Angeles is actually practically famous on its own. The filmmaker just put his penthouse on sale, so we can take a look at it for ourselves in new photos published by TopTenRealEstateDeals.com. Built in 1925, the home has as much history as Dom Toretto and Letty Ortiz.
Lin's penthouse home is in Downtown Los Angeles in the historic L.A. Arts District. When it was first built, the building was meant to be the West Coast headquarters for the Nabisco corporation, but it was converted into living and working space in 2007. Lin uses his portion for both, with a residence on his upper floor and an office down below. It's not your average home office, either – Lin's production company, Perfect Storm Entertainment, works out of this location.
Lin's penthouse spans the seventh through ninth floors of his building, with open stairs going between the levels. It boasts a rooftop terrace with 3,600 square feet of total space, on top of the 4,300 square feet of interior space. The residence portion includes two bedrooms and three bathrooms, though realtors note that it could be easily converted to suit different lifestyles.
Perhaps the most interesting part of Lin's home is that it was officially declared a Historic Cultural Monument in 2007. It has an "industrial vibe," though it is now up to the individual owner to decide on how to utilize the space. The Mills Act reportedly protects the home from heavy taxation.
Lin is looking for $7 million for this penthouse, and it's not clear why he's selling or where he's moving his home and office. Still, scroll on if you want a look at the house for yourself.
Exterior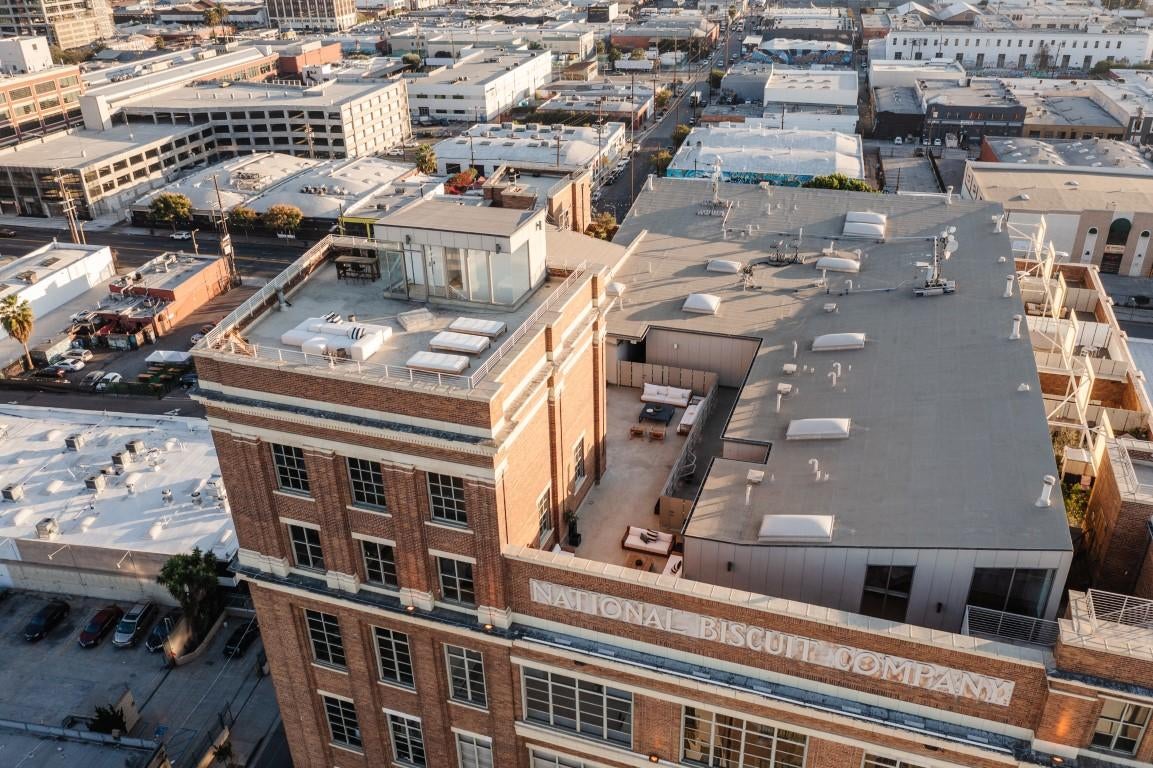 As you can see from the outside, Lin's building still boasts a rustic sign reading "National Biscuit Company" near the roofline. Presumably, this is part of the building's historic charm, so it likely can't be changed.
prev
next
Amenities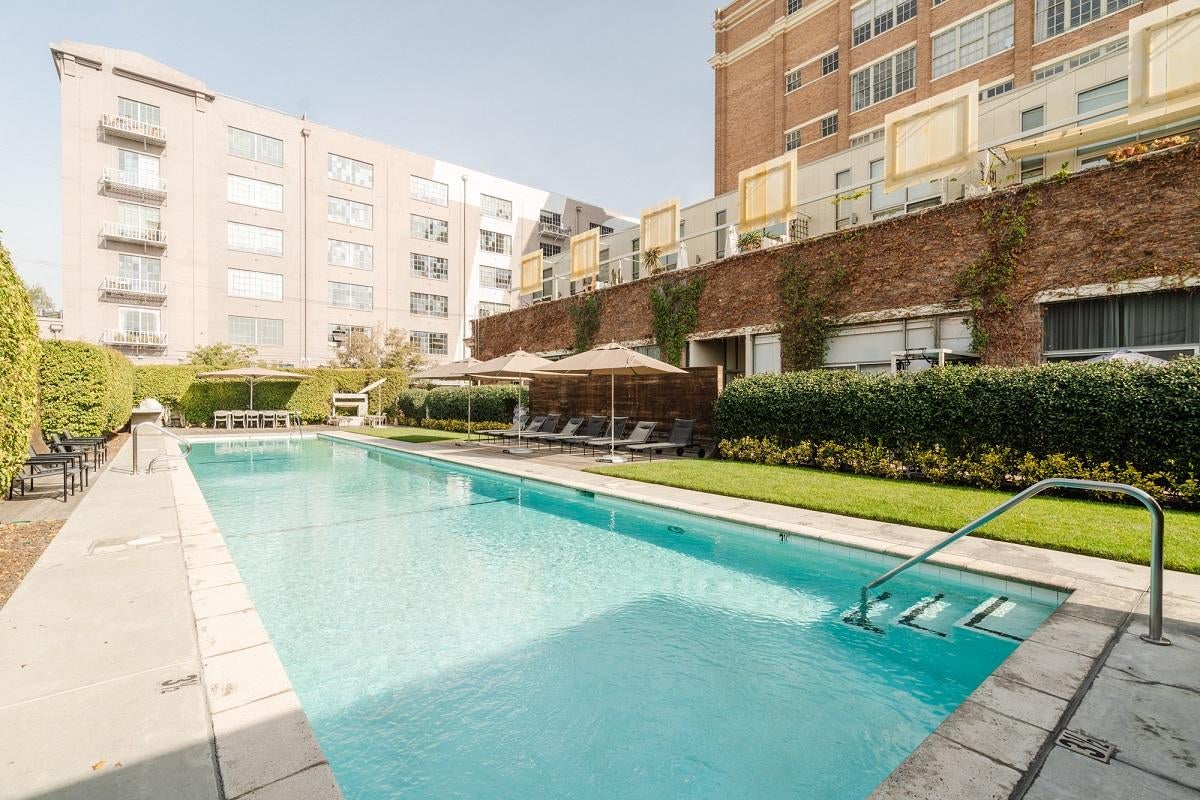 Although the building looks plain, it boasts all the amenities you'd expect from a luxury complex. That includes a swimming pool, around-the-clockconcierge and private outdoor spaces. Those are just the perks for the whole building, not even accounting for Lin's rooftop getaway.
prev
next
Living Room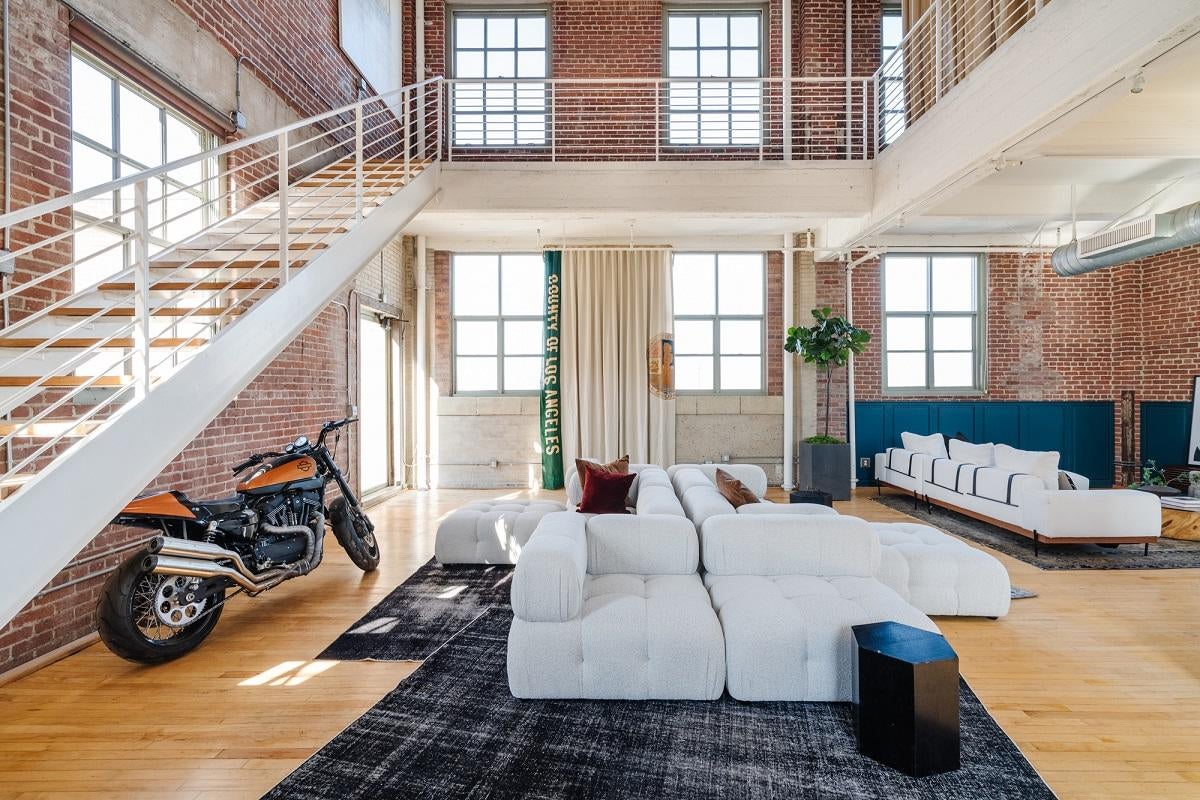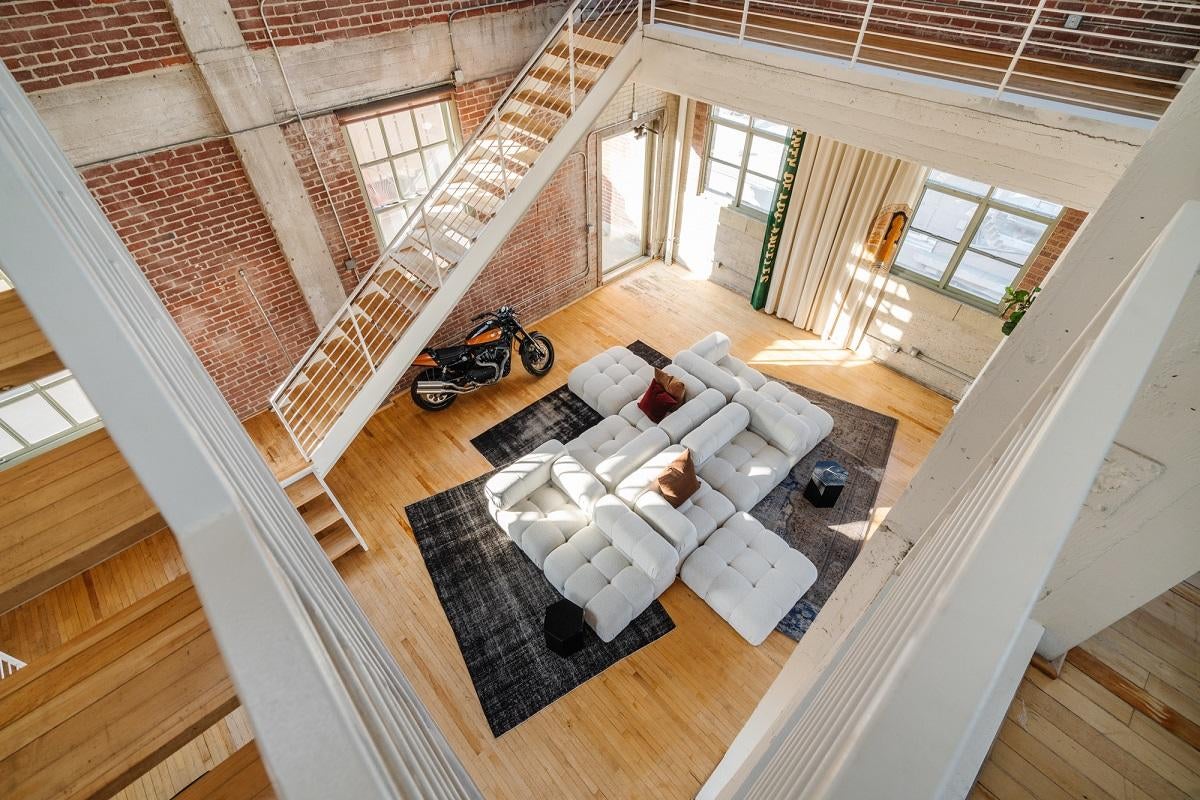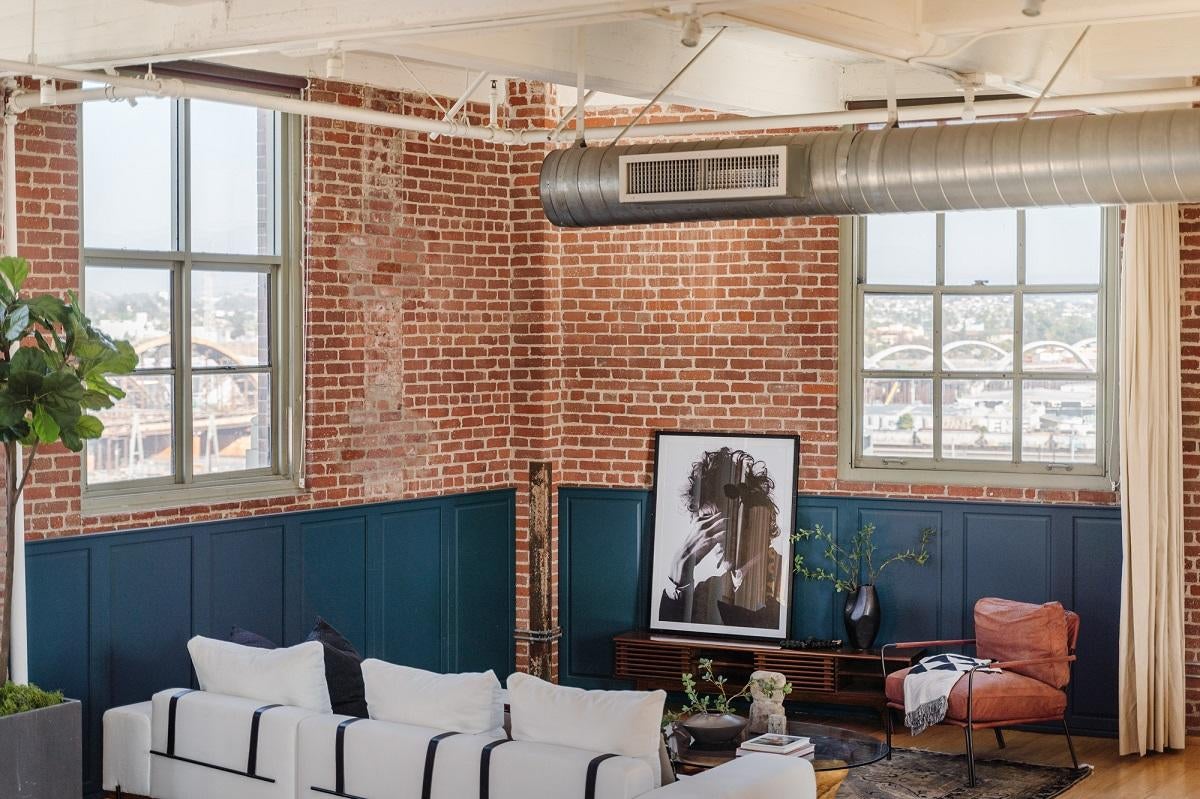 Inside, the wide-open space has been arranged into a creative living room with a TV area set up under the open stairway. The motorcycle under the stairs just underscores how flexible the space really is, along with the back-to-back couches for large events.
prev
next
Office Space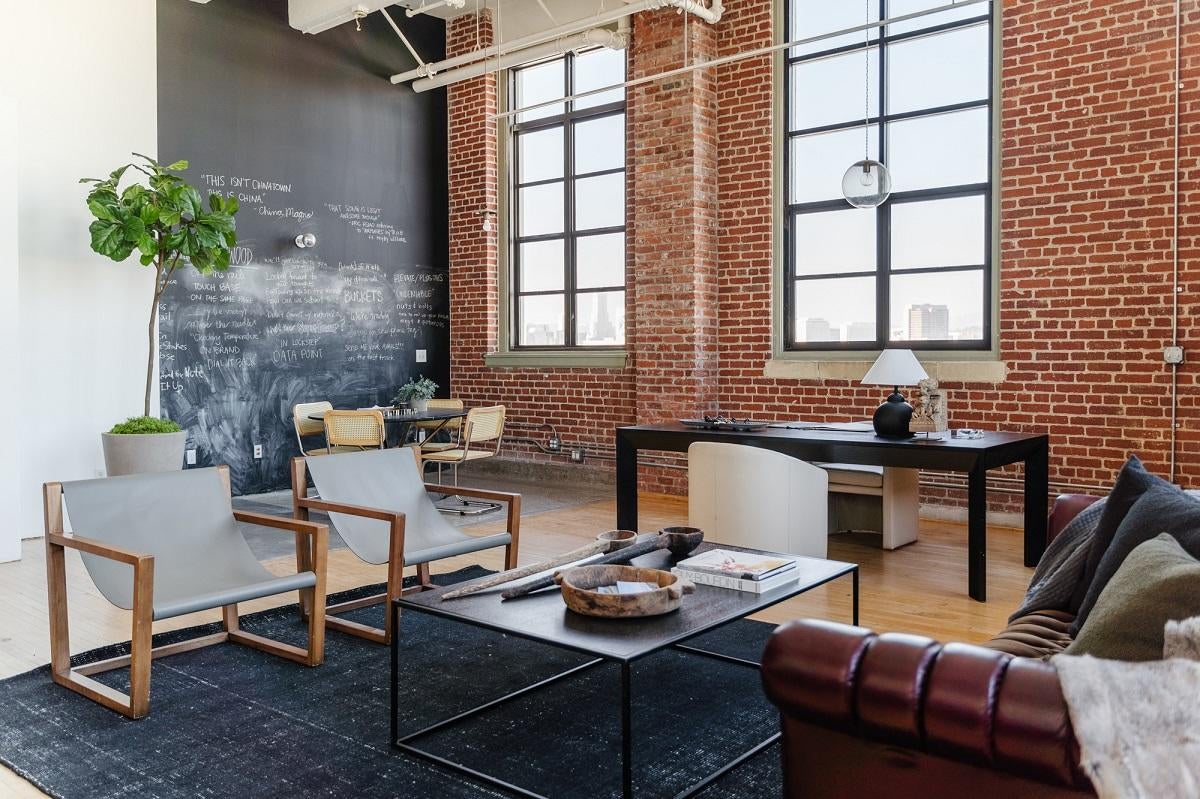 The staging photos seamlessly blend the office space with living space, though the chalkboard wall gives it away.
prev
next
Communal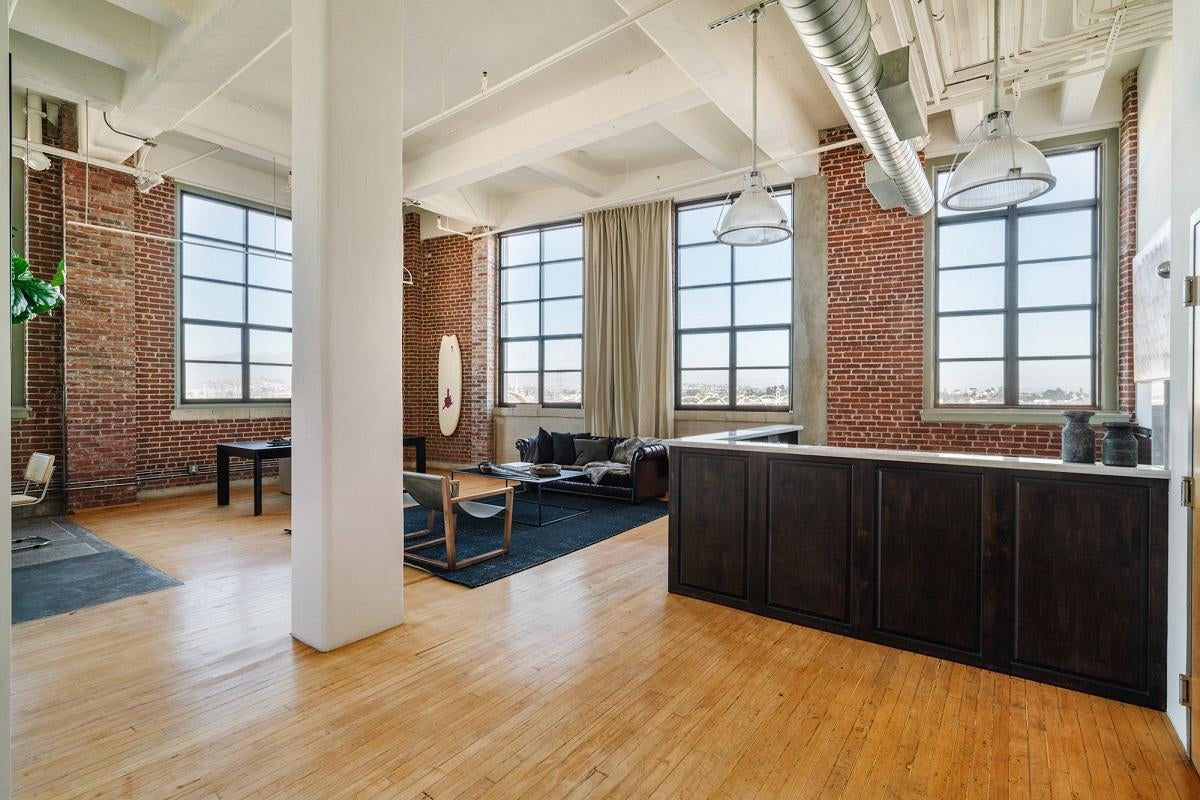 From other angles, it's hard to tell where the office ends and the home begins. The inclusion of creature comforts in these open areas makes it clear that this would be a perfect home for a large family, another company or any other tight-knit group.
prev
next
Bedroom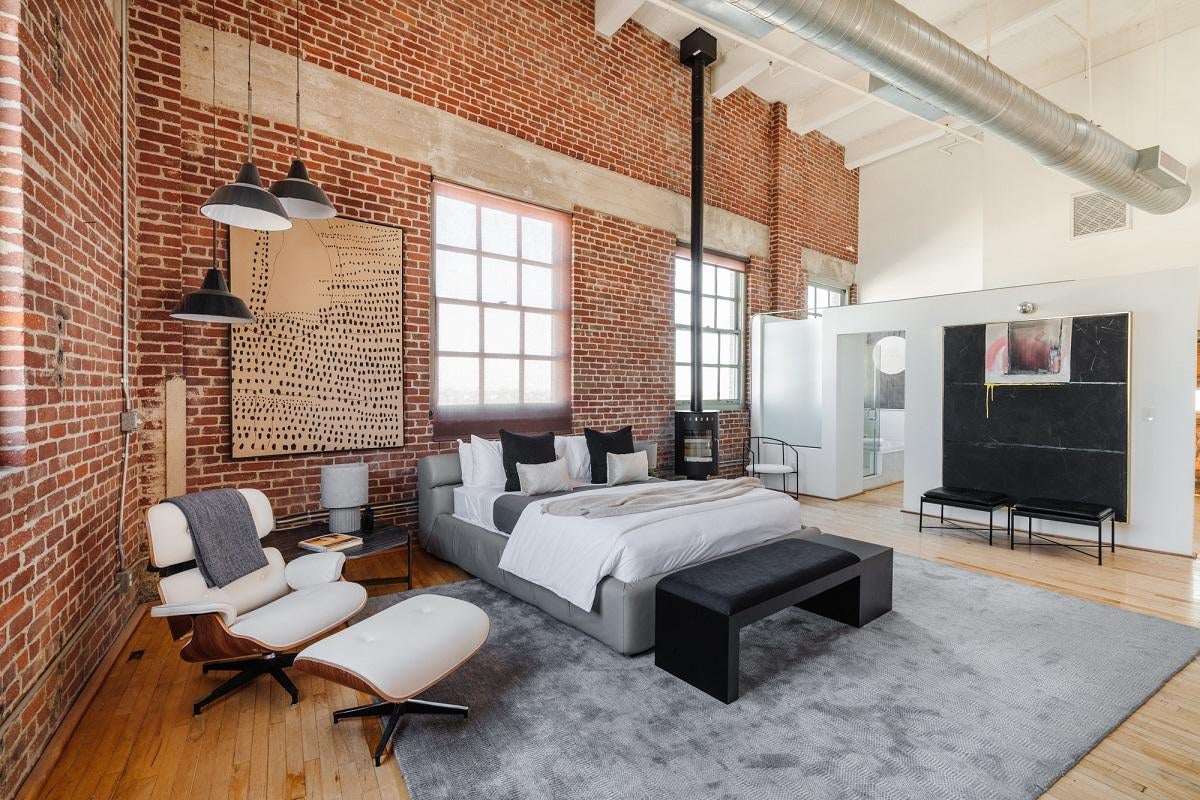 The residence takes up the entire third floor of the property, and the main bedroom is no small part of that. It includes an abundance of natural light and some kind of heating element by the bed.
prev
next
Bathroom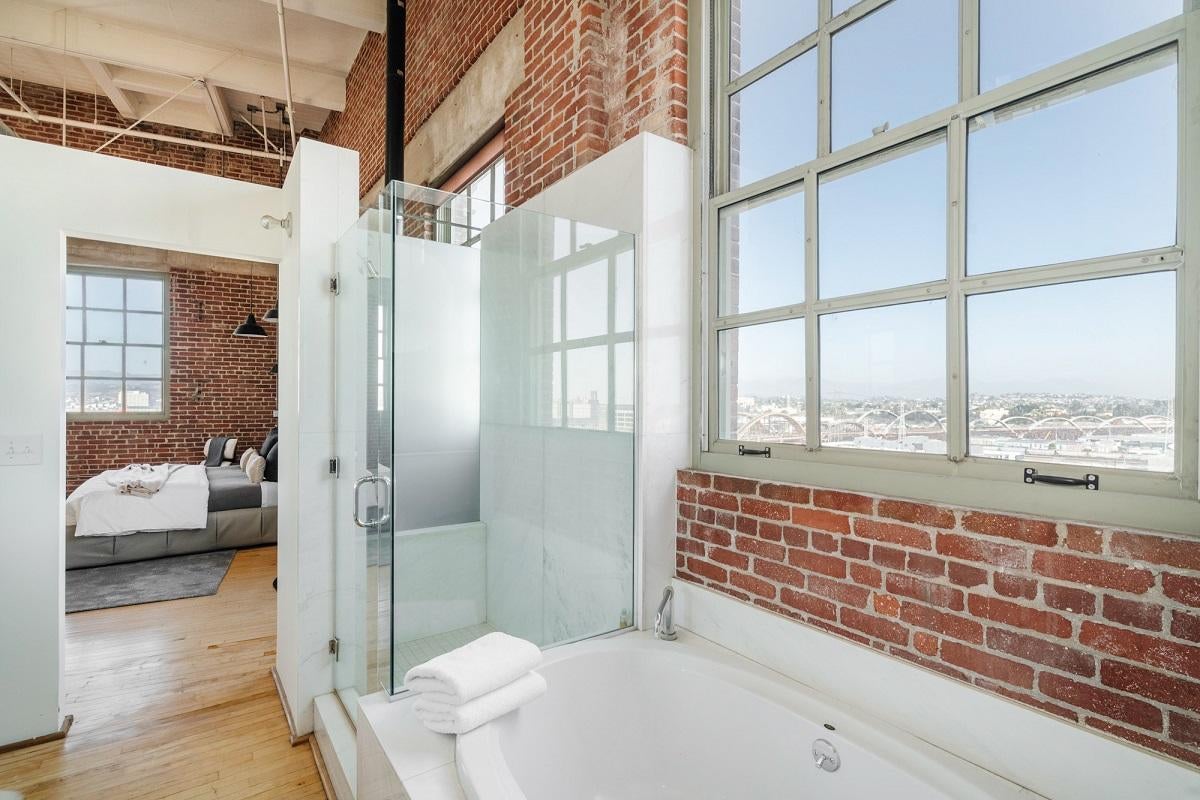 The en suite bathroom has a full tub and a shower stall, and even more large windows overlooking L.A. Those interested in the view won't have to take their eyes off it for a second.
prev
next
0
comments
Terrace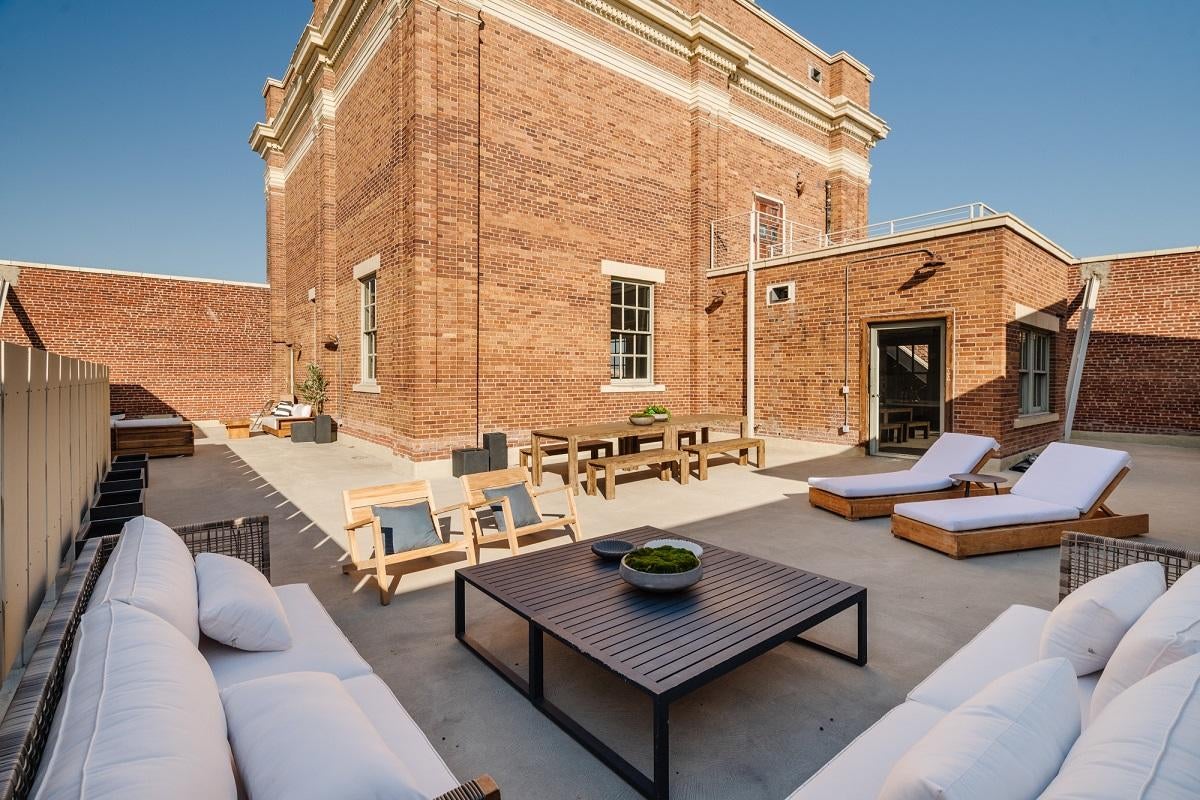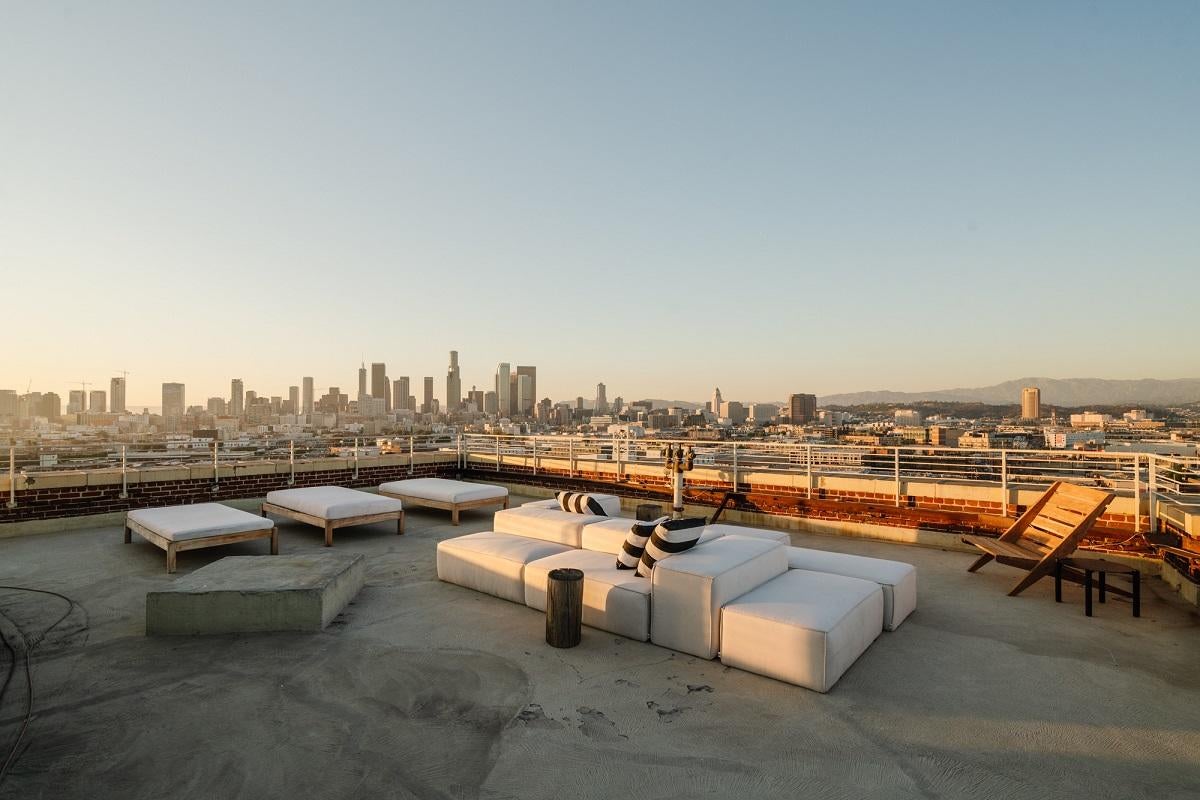 Finally, at the very top is the generous terrace with outdoor seating, room for events and a view of the city for miles all around. According to TopTenRealEstateDeals.com, this area includes a rooftop hot tub and half basketball court as well. Hopefully, Lin will not regret offering this personal paradise up for sale.
prev