These Drew Barrymore Kitchen Appliances Are Gorgeous, and Now You Can Get Them in a Brand-New Color
Each product has been independently selected by our editorial team. We may receive commissions from some links to products on this page. Promotions are subject to availability and retailer terms.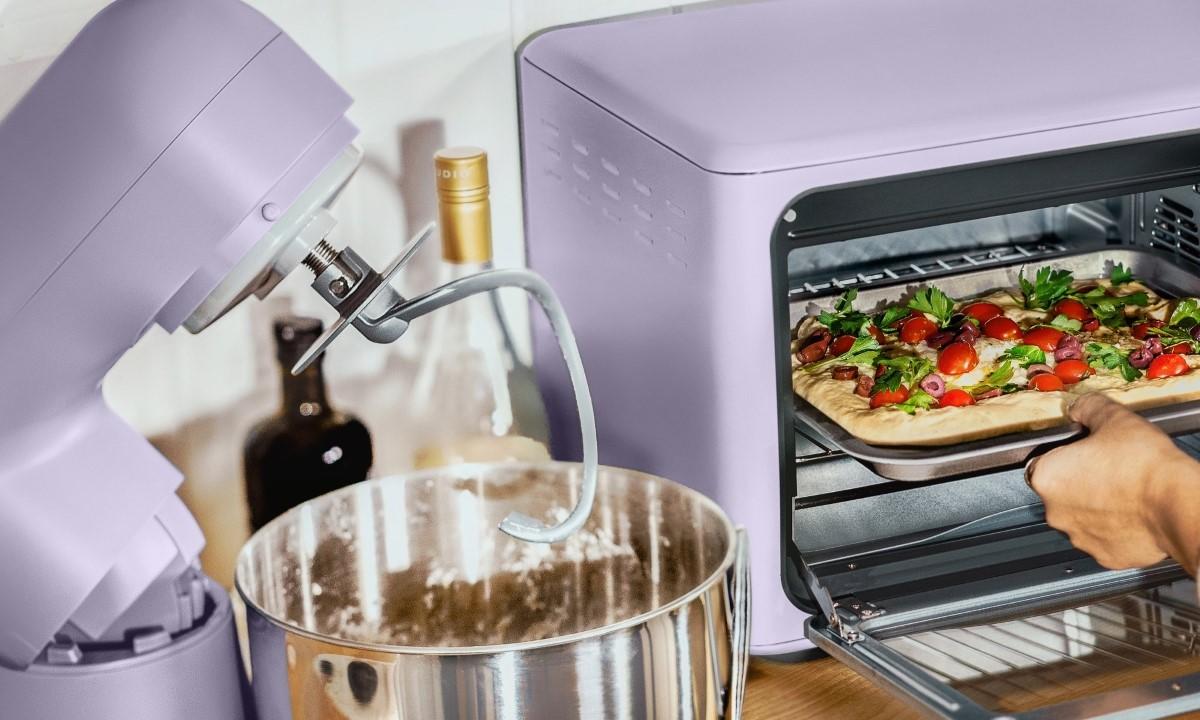 Drew Barrymore is an actress, a talk show host and a businesswoman. But did you know that she has her own exclusive line of kitchenware at Walmart? She does, and it's all under the brand name, Beautiful. With a simple, modern look and a focus on nontoxic materials and contemporary features, it's quickly becoming a much-loved Walmart brand that really does emulate beauty. But it gets better: She just released a brand-new color for all her stunning products: lavender.
Top products in this article
If you want a spring refresh for your kitchen, these lavender appliances from the Beautiful home goods line at Walmart will bring a tranquil vibe in this lovely blue-purple pastel shade. But the kitchenware from Beautiful isn't just attractive; it's also functional and perfect for whipping up meals, snacks and appetizers. Walmart has great prices on these Beautiful kitchen appliances, so you'll have more to spend more money on other new Walmart finds.
Beautiful products are as stylish and as thoughtfully designed as upscale kitchen appliances -- without the high price associated with them. Try them out today in the new lavender color -- or black sesame, cornflower blue, oyster gray, sage green or white icing, if you're not a fan of the subdued purplish hue. Simply select the different color (under the listed price) as you're browsing Walmart.com.
Beautiful kitchen essentials in the new lavender color
Get Drew Barrymore's favorite products from her Beautiful line in the new lavender color today, only at Walmart. This color might sell out, so check out these small appliances now.
Beautiful two-slice touchscreen toaster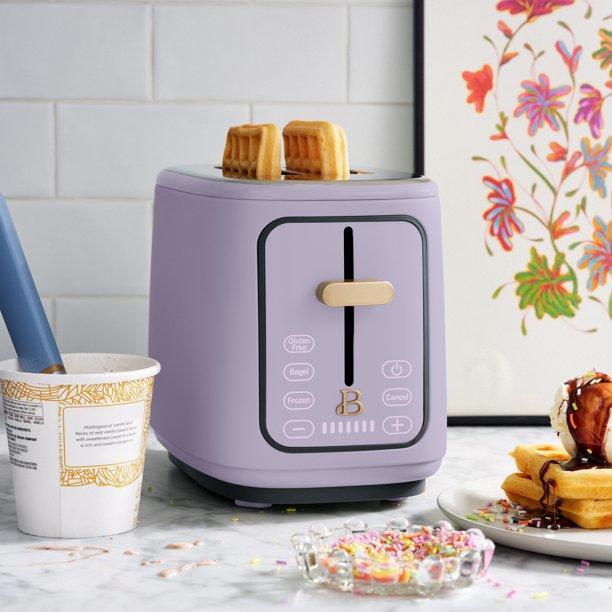 This toaster has a touch-activated display that, like all of Drew's other touchscreen appliances in her Beautiful line, only lights up when in use. It has seven different settings and browning control with preset buttons (including bagel, frozen and reheat). The toaster slots are extra-wide and self-adjusting, so they can fit more of the foods you love. There's also an LED countdown that will tell you when your food is almost ready.
Beautiful two-slice touchscreen toaster, $40
$40 at Walmart
Beautiful 14-cup programmable touchscreen coffee maker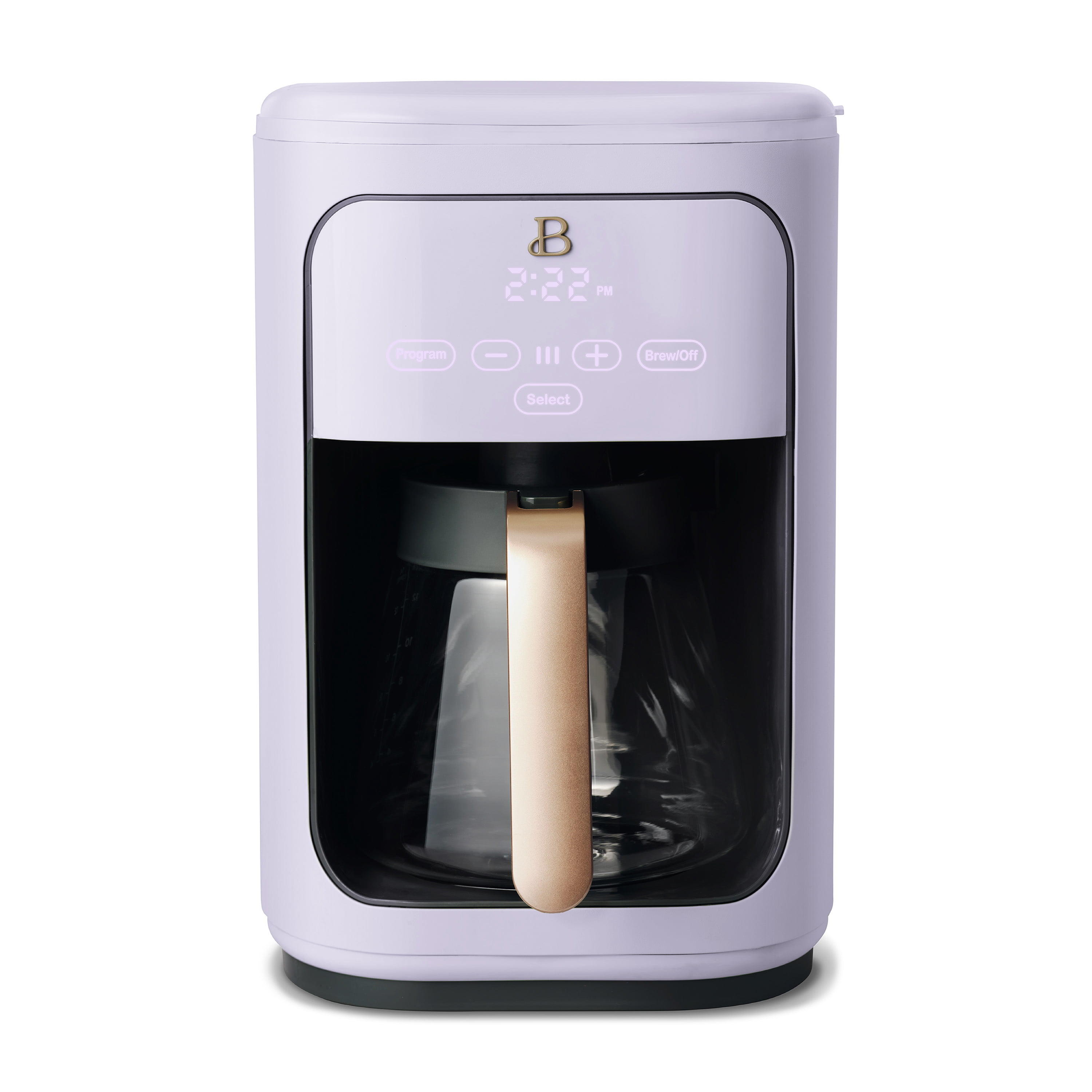 Are you still using a regular drip coffee pot? Or do you want the touchscreen technology of a single-serving coffee maker while still getting a full pot's worth of java? Then the programmable touchscreen coffee maker from Beautiful is here to help. It brews 14 cups in under 14 minutes, and the display will only illuminate when you're using it, so it maintains a sleek, aesthetically pleasing design. You can program coffee up to 24 hours in advance, so you'll wake up with a fresh pot ready for you every morning.
Beautiful 14-cup programmable touchscreen coffee maker, $60
$60 at Walmart
Beautiful touchscreen air fryer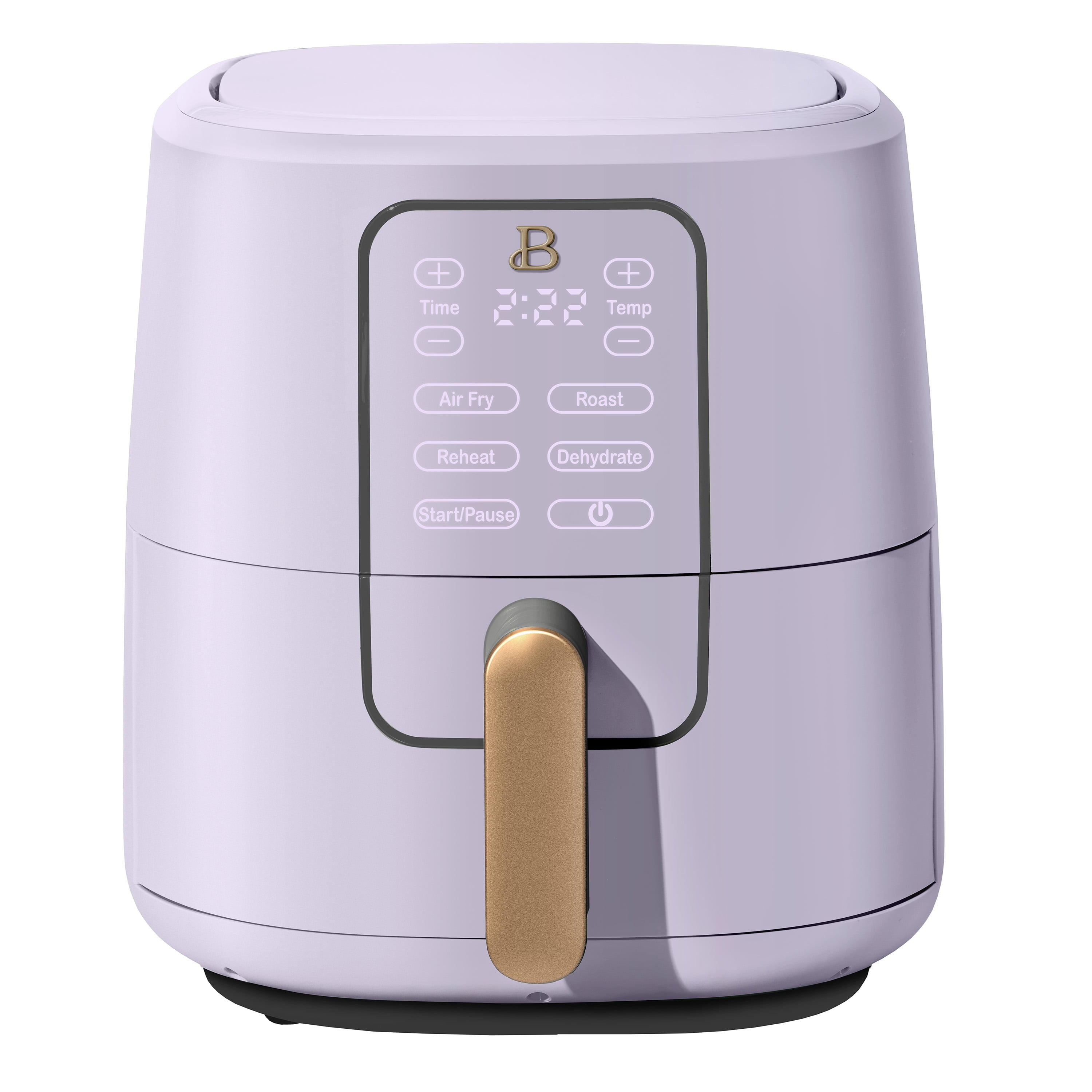 This is one of the most attractive air fryers on the market. No more clunky stainless steel here. Cooking is easy with the touch-activated display and high-performance circular heat technology. It also holds a lot of food in its six-quart crisping tray, making amounts that serve five to seven people.
Beautiful six-quart touchscreen air fryer, $89
$89 at Walmart
If you prefer fewer fried foods and want more smoothies, lattes, protein shakes or soups in your life, you can get the Beautiful personal blender for $30. It can also grind coffee and spices with a grinder attachment. It comes with a 13.5-ounce blending cup, a six-ounce grinding cup, a 16-ounce to-go travel cup with handle, Drew's No Drippy Slippy signature flexible straw, a blending blade, a grinding blade, two lip rings for the cups, a shaker lid and two storage lids.
Beautiful 12-piece personal blender set, $30
$30 at Walmart
Beautiful electric kettle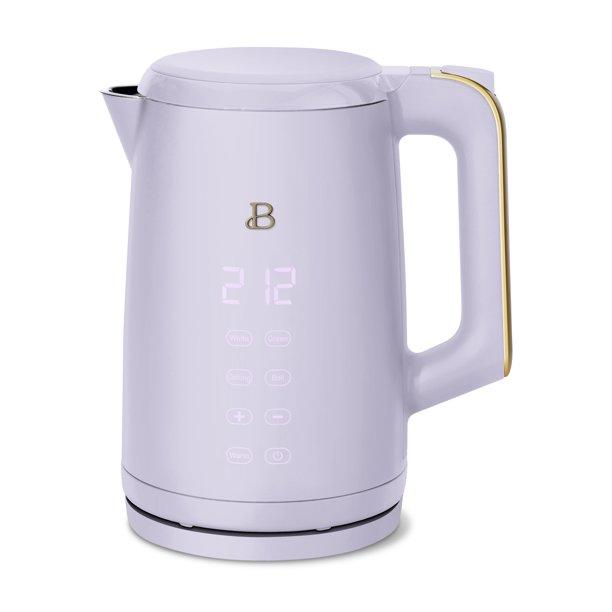 You can boil seven cups of water in seven minutes in this Beautiful 1.7-liter kettle, which can be used to make coffee, tea, ramen, pasta, hot chocolate and more. The touchscreen even has preset programs to heat water perfectly for green tea, oolong tea, coffee, white tea and black tea.
Beautiful 1.7-liter one-touch electric kettle, $40 (down from $50)
$40 at Walmart
Beautiful stand mixer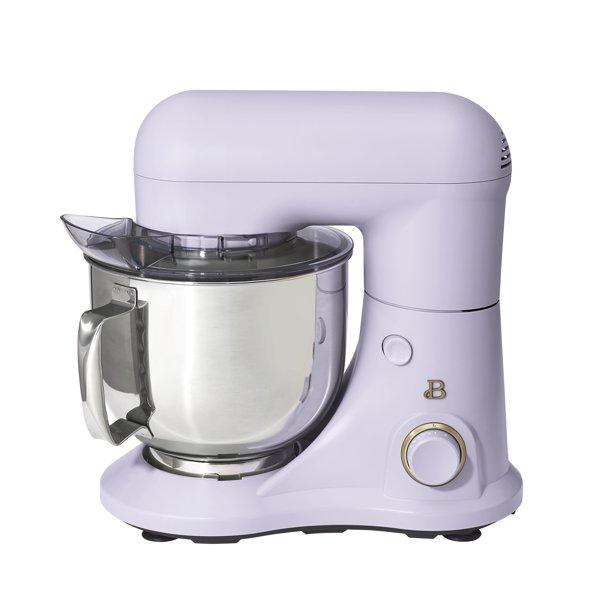 It's very rare to get a stand mixer this good for less than $100. The 300-watt speed settings make it a powerful mixer, and the tilt head makes it easier to clean and add ingredients. It includes a coated metal flat paddle beater, a steel wire balloon whisk, a dough hook and a splash shield for all your baking needs. There are 12 speed settings available.
Beautiful 5.3-quart tilt-head stand mixer, $125
$125 at Walmart
Even more Beautiful kitchen essentials to have in your home

If you love the Beautiful style, you can get even more of Drew's favorite and most elegant kitchen appliances from the Beautiful brand at Walmart, starting at only $30.
Related content:
0
comments