Peek Inside Neil Patrick Harris' $7.1 Million 5th Avenue New York Home
Actor Neil Patrick Harris proved that life in New York City does not have to be tightly confined. He just recently sold a home in Harlem with a staggering 8,000-square-feet of living space right on 5th Avenue. The real estate listing included photos, which have now been published by TopTenRealEstateDeals.com allowing us to take a tour of the actor's former home.
Harris is right at home in NYC both on-screen and off. He is best known to most for his TV roles including that of Barney Stinson on How I Met Your Mother where he ran amok in the city for years. In real life, he is more likely to be found performing on Broadway or enjoying a simple day out with his husband and children. He and his partner David Burtka moved to this house in 2013 with their sons and spent much of that time renovating it with the help of architect Jeffery Povero. When they left, they asked $7.325 million for the home and ended up accepting an offer of $7.1 million.
This is a townhouse with five bedrooms, six bathrooms and lots of wide-open spaces. The ceilings are enormous at 12 feet high, and there is a surprising amount of private outdoor space as well considering the confines of the city. Scroll on to take a tour of the house and wonder why on earth Harris and Burtka would ever want to move out.
Entry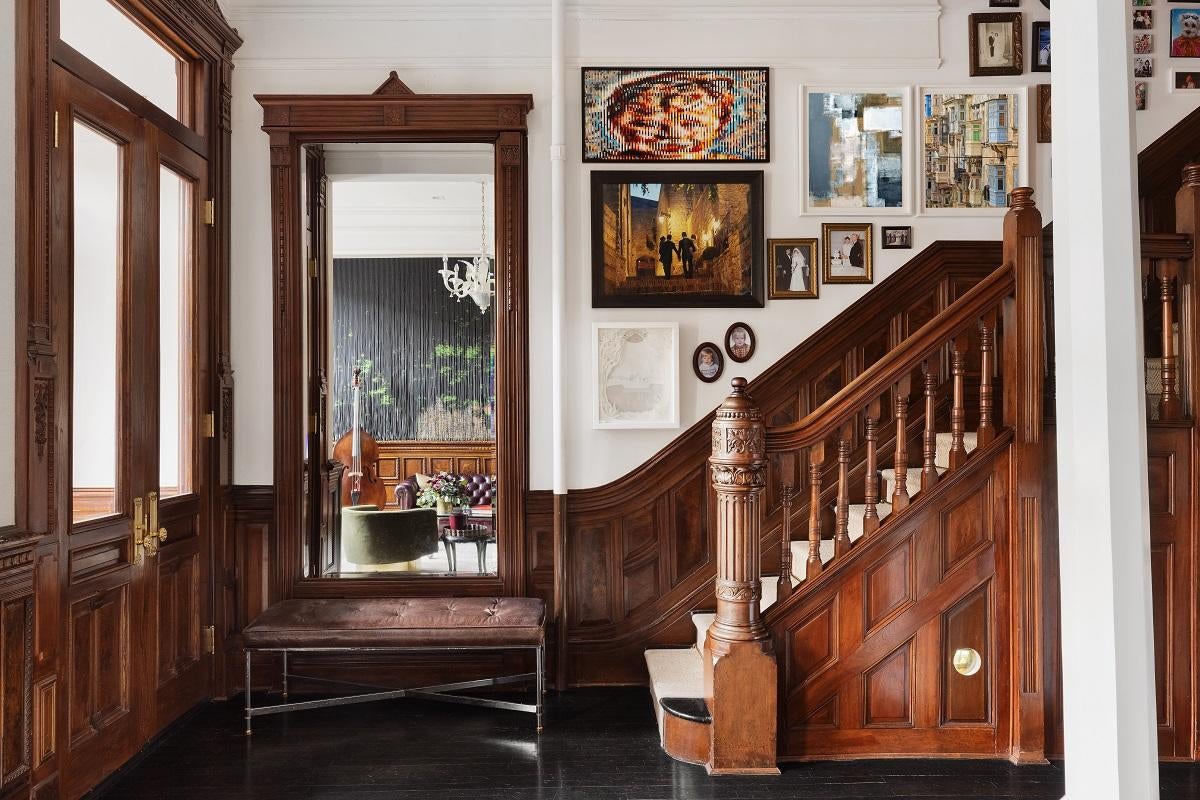 Upon entering the house you're greeted with a view of the classic woodwork included throughout.
prev
next
Living Room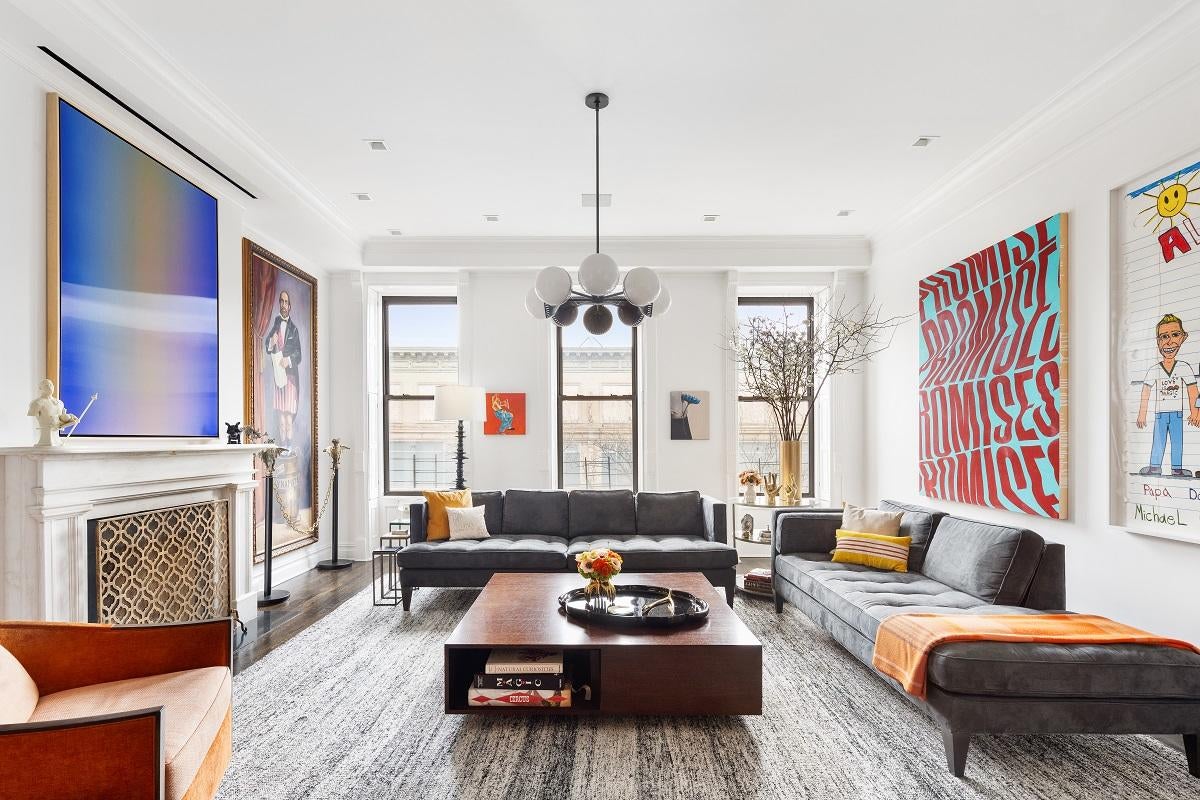 Harris and Burtka welcome guests to their home with a splash in this jaw-dropping living room. The space gets plenty of natural light at all hours of the day, but it has some modern fixtures for late-night entertaining as well.
prev
next
Den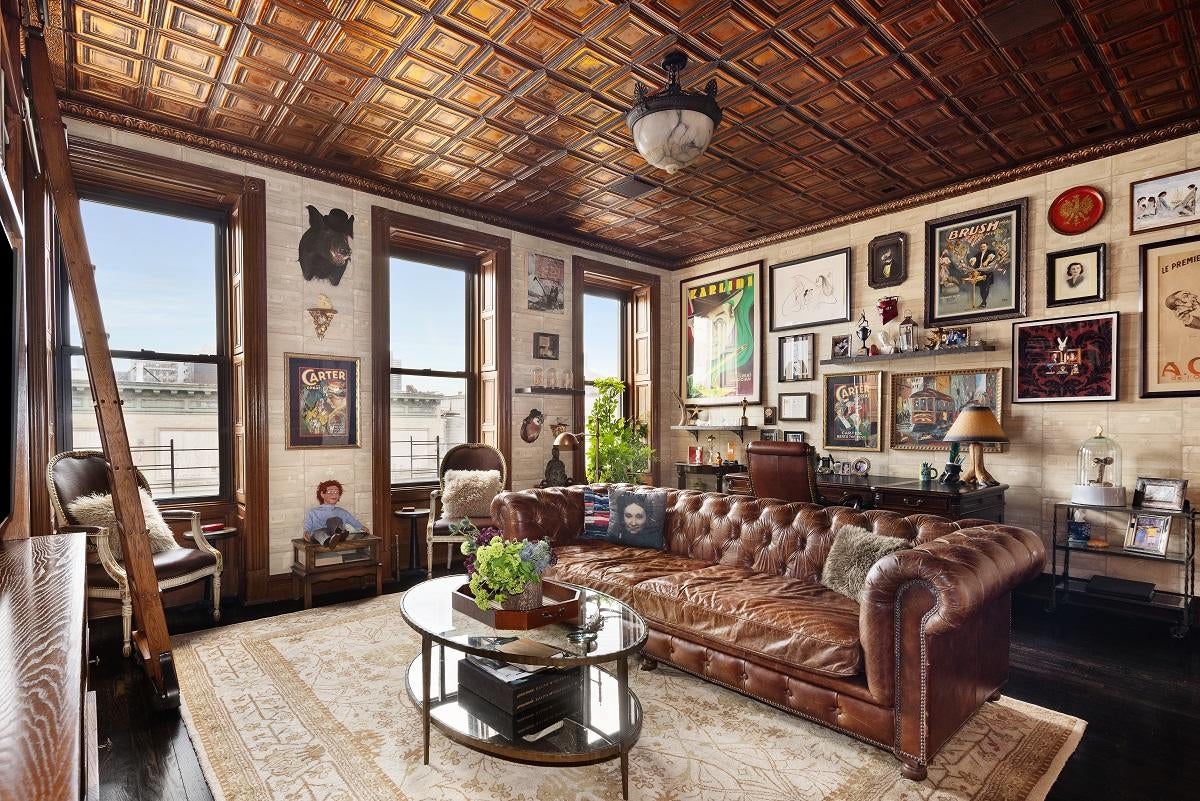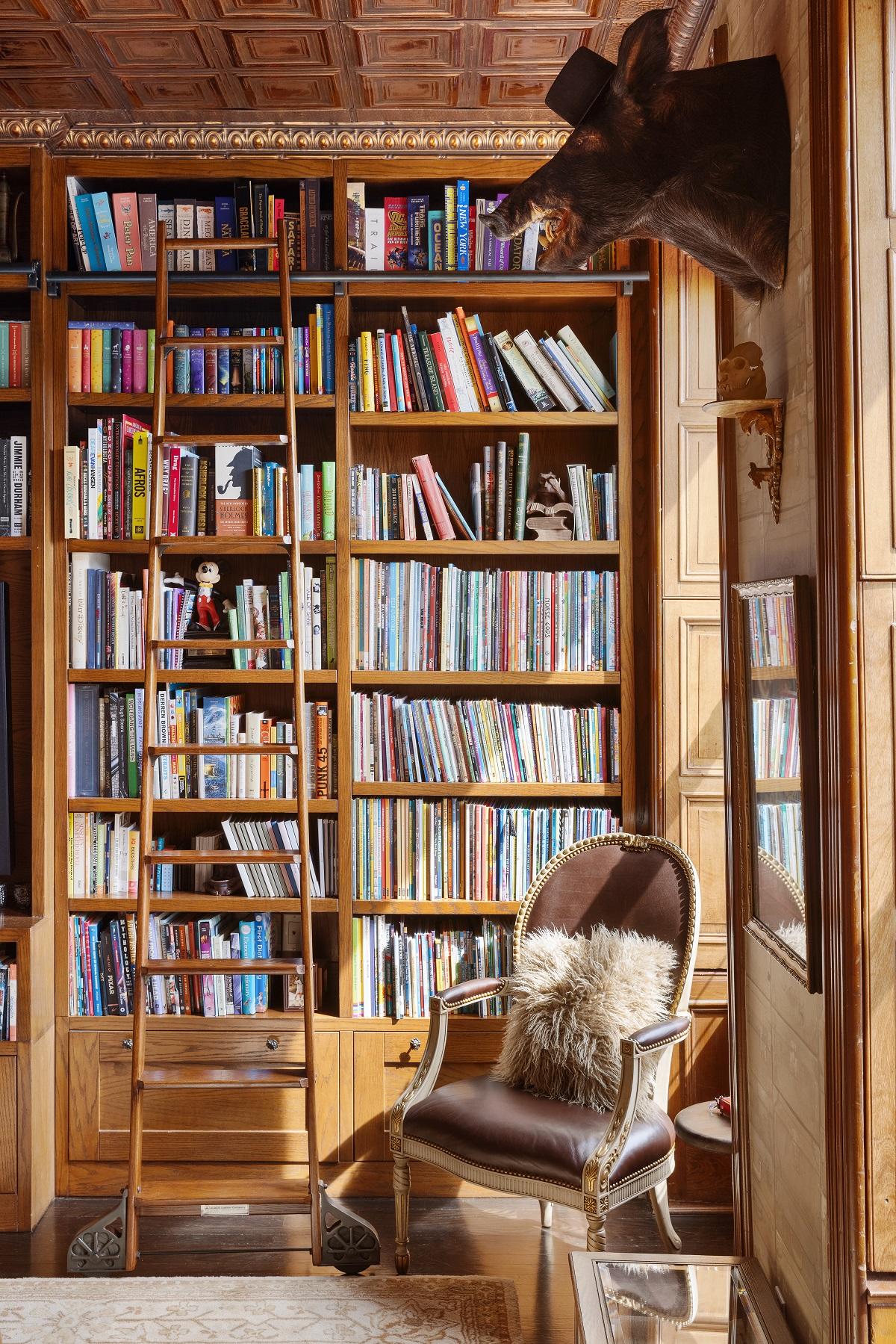 It's clear that Harris and Burtka are not completely sold on the minimalist trend so many other stars are sticking to these days. Their den is a massive room, but it's stuffed full of meaningful treasures and makes full use of its vertical space.
prev
next
Parlor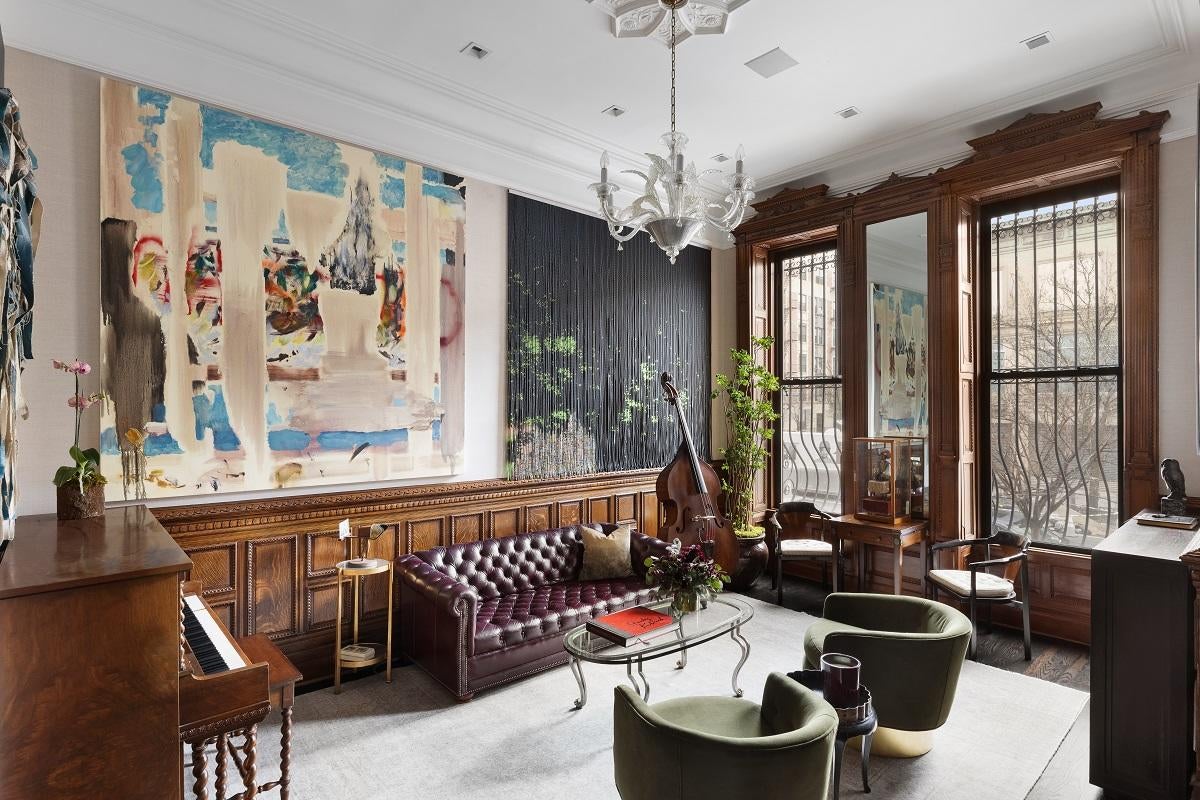 A street-facing room called the parlor pays homage to the history of Harlem.
prev
next
Primary Bedroom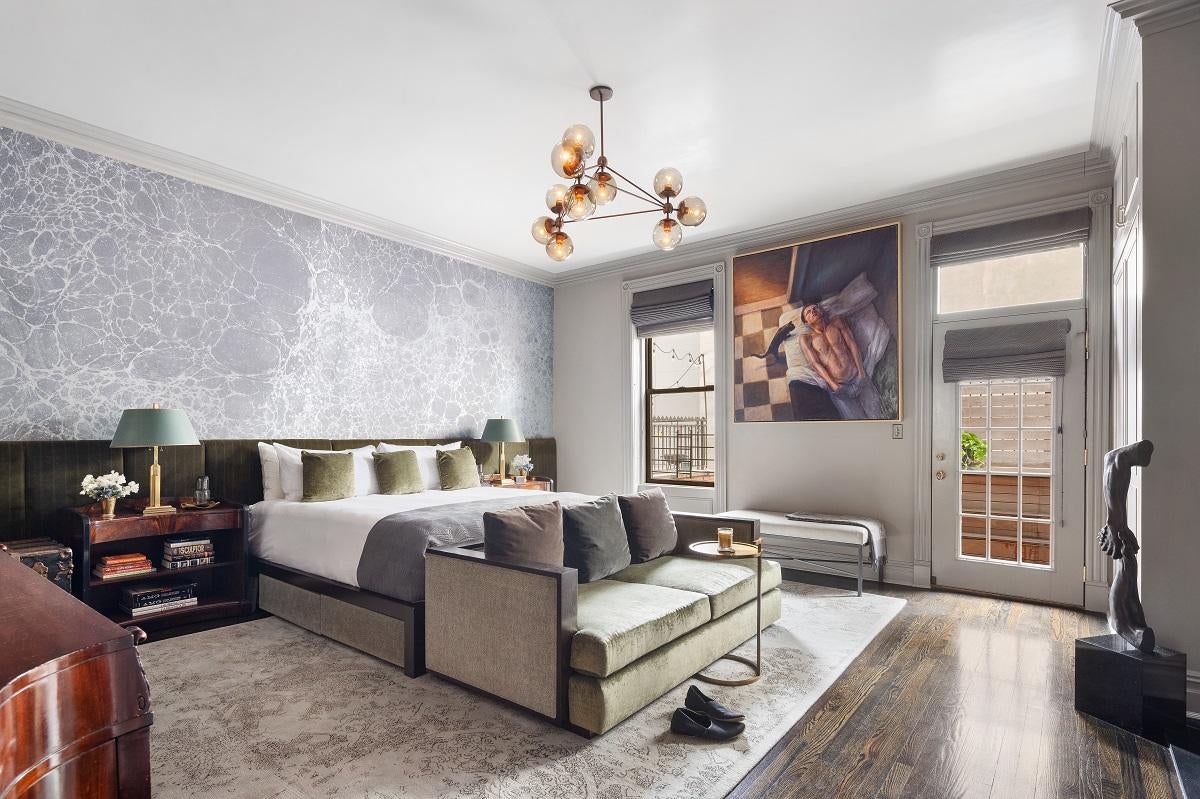 The primary bedroom features a gas fireplace for extra warmth when it's needed on cold NYC nights. However, it also opens up onto its own private terrace for hot days when you can't be crammed inside anymore.
prev
next
Bathroom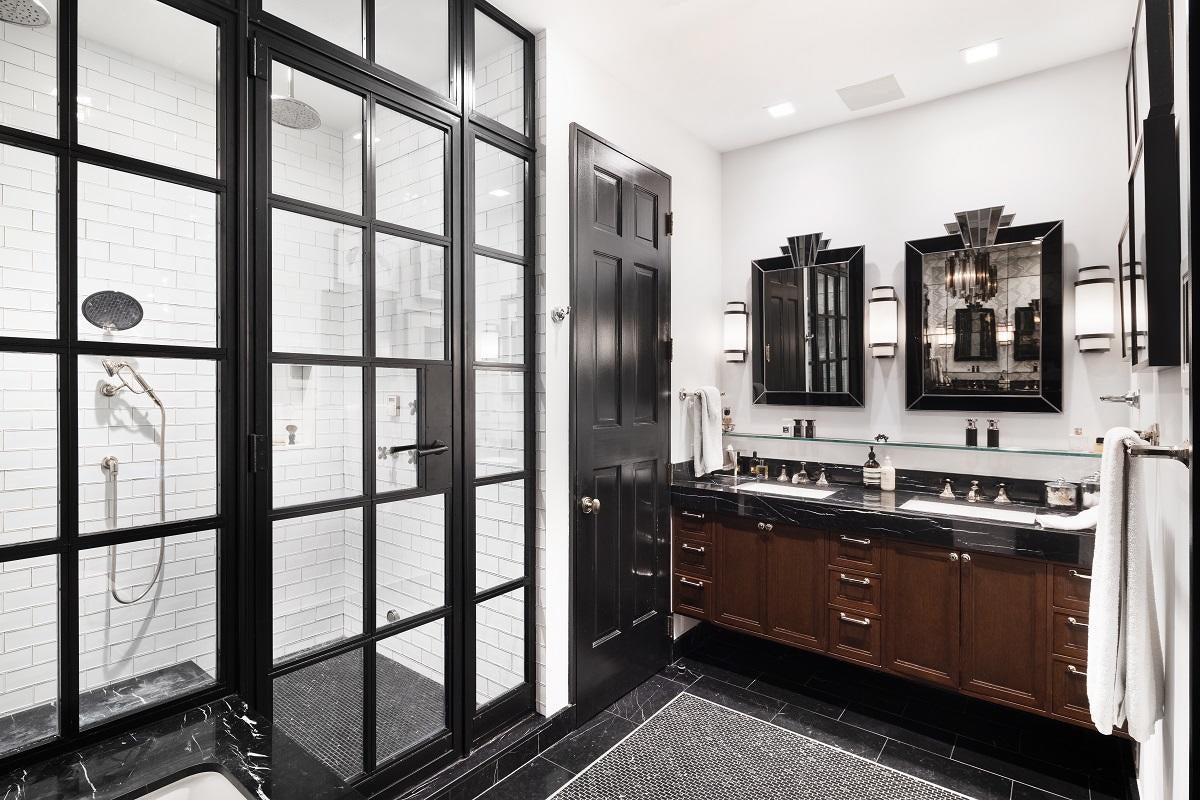 Obviously, no expense was spared on this main bathroom with two vanities and a massive waterfall shower. It reportedly features the same Nero Marquina marble throughout.
prev
next
Kitchen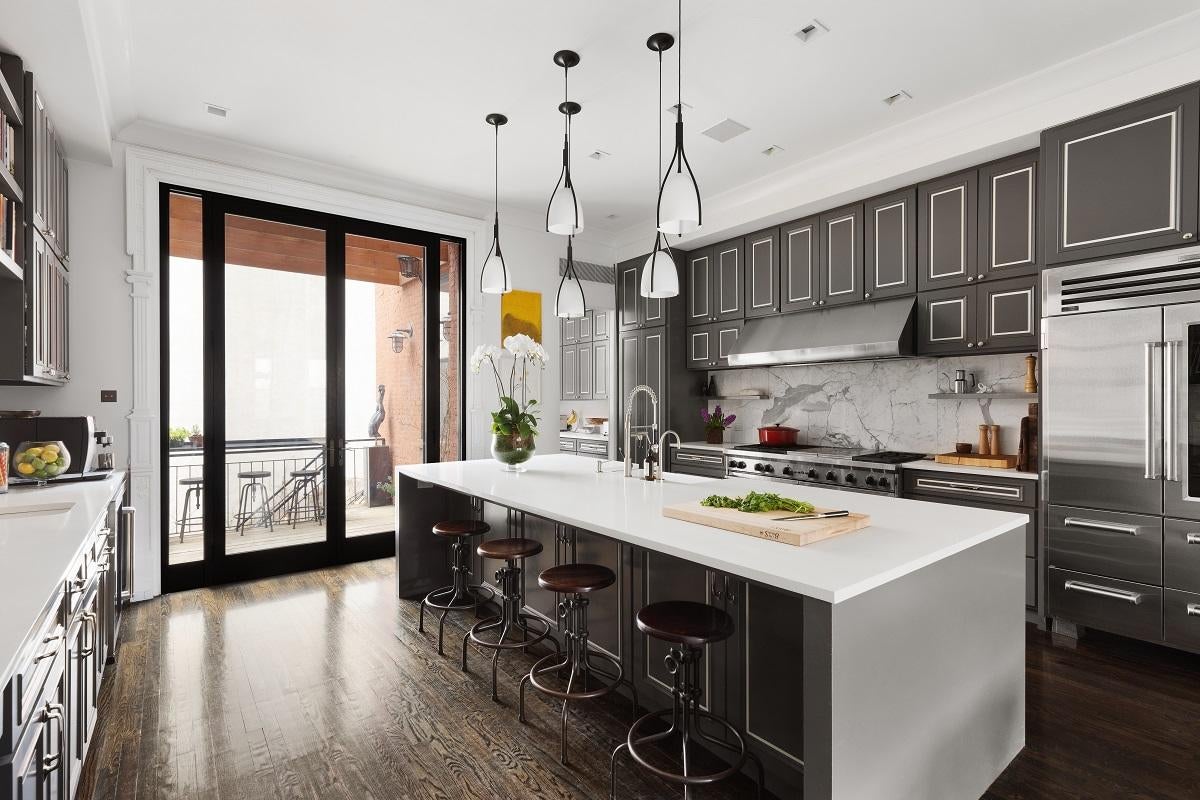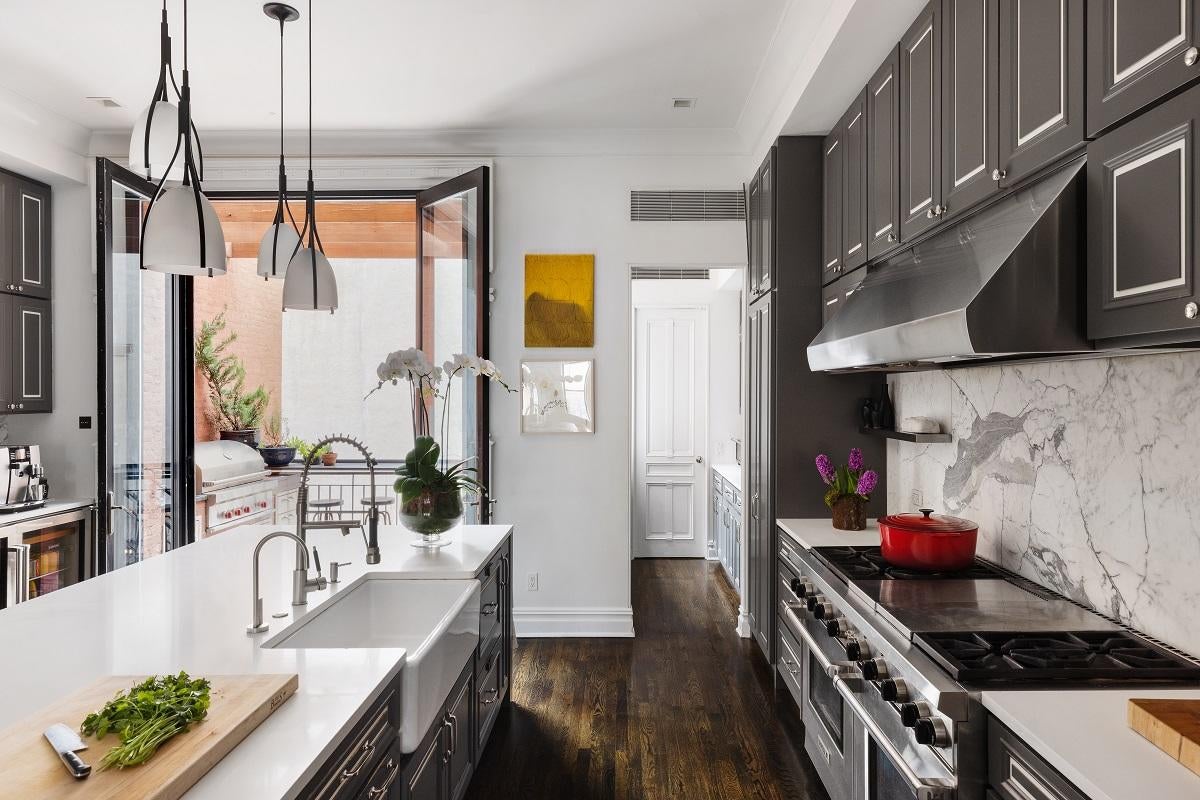 Some fans may not know that Burtka is a Le Cordon Bleu-trained professional chef in addition to an actor. Accordingly, his kitchen is outfitted with a farmhouse sink, a Sub Zero refrigerator/freezer, two six-burner Wolf ranges and plenty of extra storage space besides.
prev
next
Bar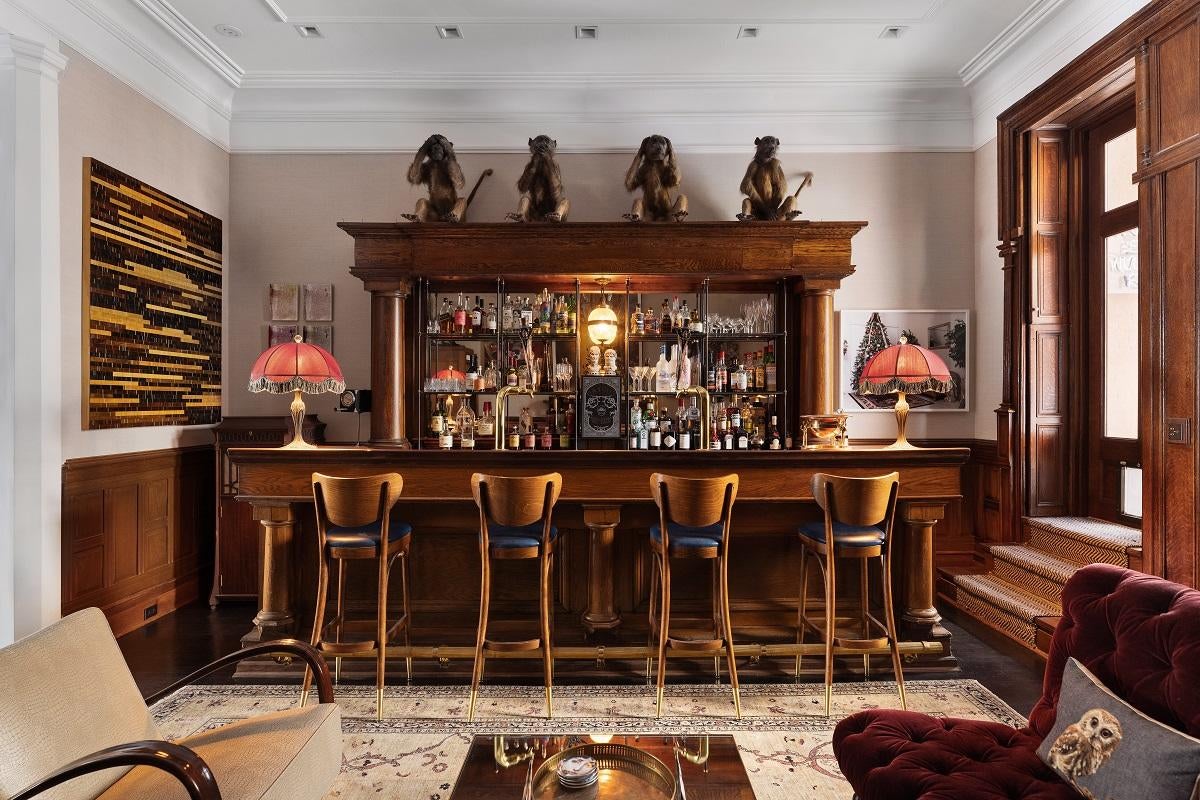 While they are raising two young boys, Harris and Burtka are clearly still set up to entertain guests. Their at-home bar was reportedly salvaged from an old hotel.
prev
next
Home Theater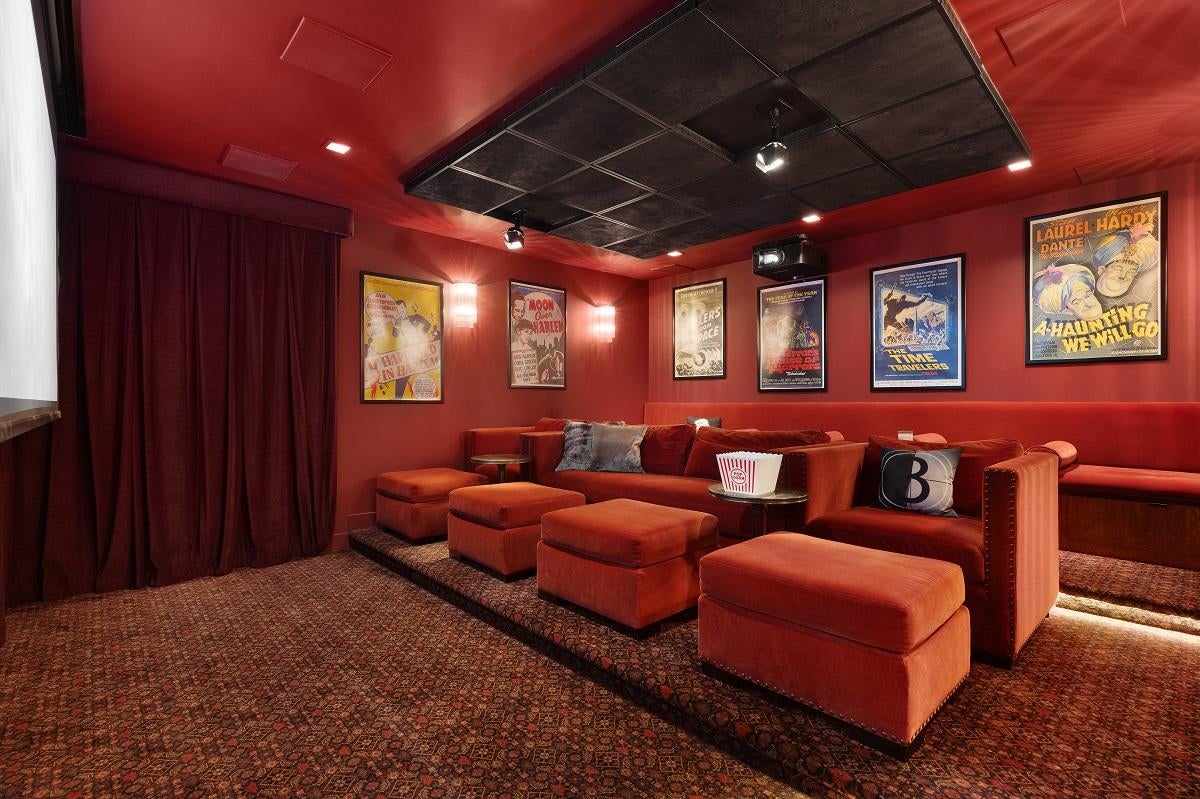 For a serious movie night, the home theater has all the trappings of a night out at the cinema. It's set up to seat ten people as-is, but could obviously be expanded at need.
prev
next
0
comments
Outdoors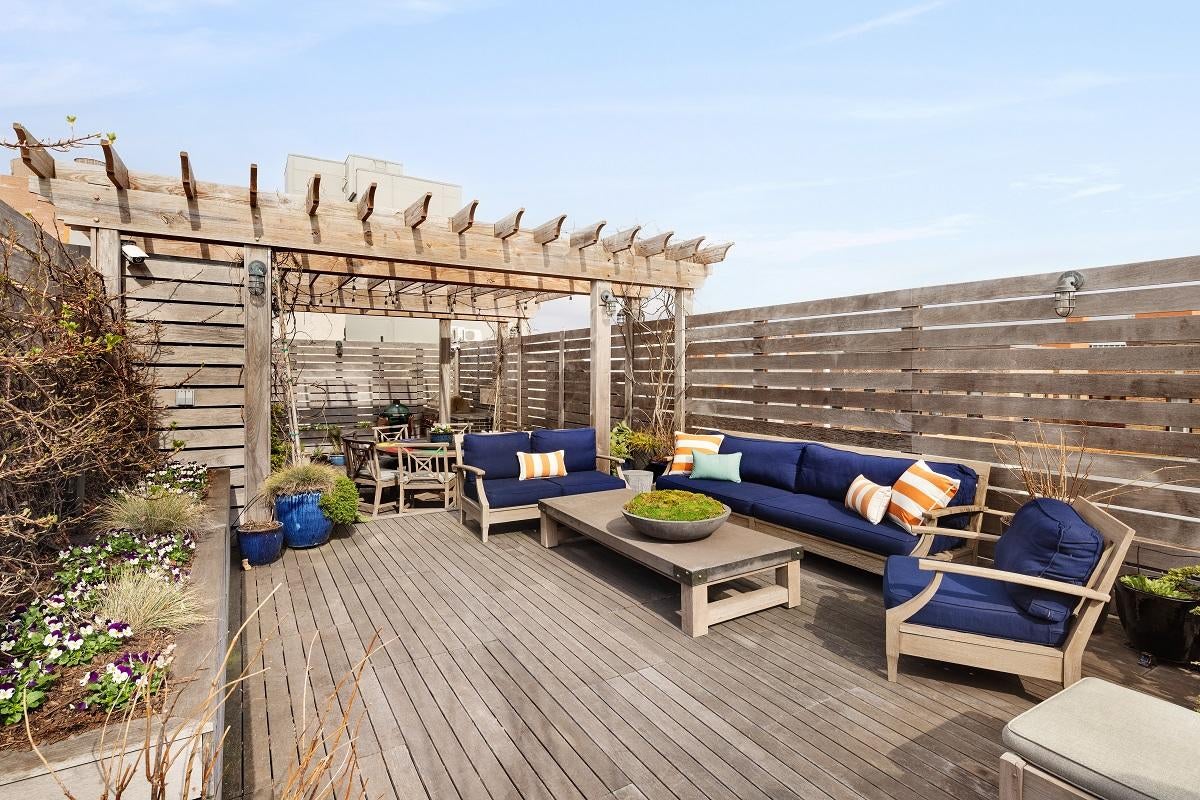 Finally, Harris and Burtka's home has a roof deck with a built in grill as well as wood pergola shades to get out of the sun. There is even a jacuzzi to enjoy the city views in style. To get out here, you actually need to press a secret button chosen by Harris in his top-floor home office. There's no telling what this eccentric duo is up to in their next home.
prev